Legends Of Aria
Legends of Aria is an MMORPG where players design their own worlds with distinct rulesets, such as high-fantasy or steampunk, and share their creations with other players or play privately. Defeat monsters, PvP, craft world-specific items, and build a fully customizable home in the Legends of Aria multiverse.
Rating from Mmorpg.com

Rating from Mmos.com

Rating from Gameranks.net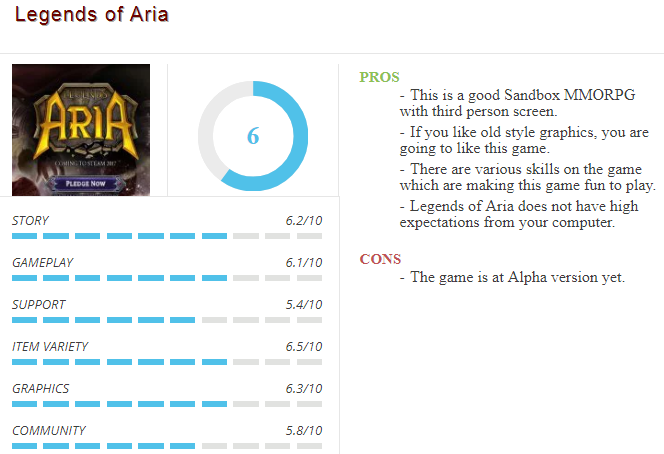 World creation - design your own genre-specific MMO world with a unique ruleset, such as high-fantasy magic or fill it with grinding steampunk gears.
Skill-based progression - increase skills by practicing a particular ability, improving your efficiency and unlocking new abilities as you advance.
Crafting - craftable items alter depending on the world you're in, such as swords in a medieval sphere or duct-tape bombs in a steampunk world.
Player Housing - cement your place in the world by constructing a home with fully customizable housing.
Animal Taming - persuade a menagerie of animals to join you on your journey.
Legends Of Aria Gameplay Trailer