ArcheAge
ArcheAge is an MMORPG created by Korean developer Jake Song (former developer of Lineage) and his development organization, XL Games. The game was released in Korea on January 15, 2013, in Europe and North America on September 16, 2014. ArcheAge is described as a "Sandpark" MMORPG, which the developers say is often a hybrid in the open content style of a "sandbox" game as well as a lot more structured play encounter of a "theme park" game.
ArcheAge Rating on MMORPG.com

ArcheAge Rating on MMOS.com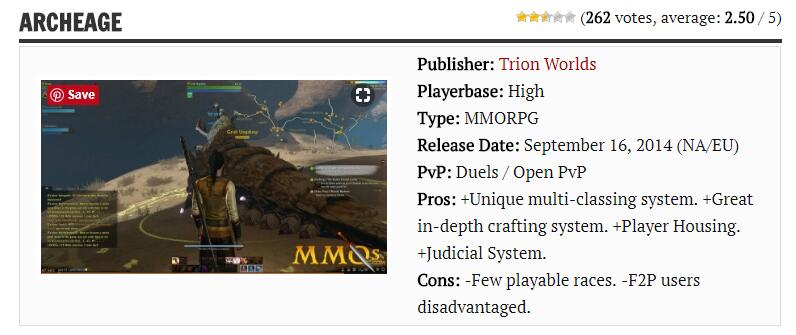 ArcheAge Rating on mmobomb.com

ArcheAge Minimum System Requirements:
OS: Windows XP / Vista / 7
Processor: Intel Core 2 Duo E6850 / AMD Phenom II X2
Memory Ram: 4 GB
Hard Disk Space: At least 15GB of free Space
Video Card: Nvidia GeForce 8600 series / AMD or ATI 4850 series
PvP - Duels / Open PvP
Pros - Unique multi-classing system. +Great in-depth crafting system. +Player Housing. +Judicial System.
Cons - Few playable races. -F2P users are disadvantaged.
Official Site - http://www.archeagegame.com/en/
Features
Develop Your Character Class - From a list of ten skills, opt for any 3 to produce your character class.
Organize Expeditions - to safely explore the Land of Origin.
Establish Your very own Country - Come to own a piece from the Land of Origin, exactly where you could build your very own castle.
Build Your Residence - Select from various sizes and kinds, for your personal use, or to use as a public shop.
ArcheAge Key Features
ArcheAge Is Home To Four Major Races – Spiritual Nuians and secretive Elves share the western continent, while the nomadic Ferran and cunning Harani inhabit lands to the east. Loose ties connect the neighboring races, but allegiances are fluid, forever complicated by the whims of pirate factions sailing, trading, and pillaging at will.

ArcheAge Features Over 100 Classes – Built from 10 Skillsets favored by the gods and heroes of the Great Expedition. Skillsets host a range of abilities, from Sorcery's devastating spells to Songcraft's soothing ballads. Each one levels up independently (as you gain experience with a Skillset, you will unlock its array of powers) and over time you can master them all.

Gatherers, Crafters, And Traders – You are the engines that drive ArcheAge, and its economy is yours to control. Master diverse skills to craft goods and homes, ships and castles. Transport and trade materials across the realm, braving danger and piracy to support your allies in wars that will change the fate of the world.

Claim Your Land – The Land of Origin offers immense wealth to those with the will to claim it. Assemble allies and build an empire to span continents. Sabotage your enemies' trade and lay waste to their armies in the field. Rally your forces and craft massive siege engines that will carry you into the heart of rivals' power – and help you rip it away.

Build Your Adventure – A vast, uncharted ocean separates the old continents, its churning waters ruled by chaos and gold. Amass fame and fortune by securing trade routes and controlling their flow of resources. Riches await whether you lead fleets against enemy armadas or ply the waters as a pirate for hire – beware what lies beneath!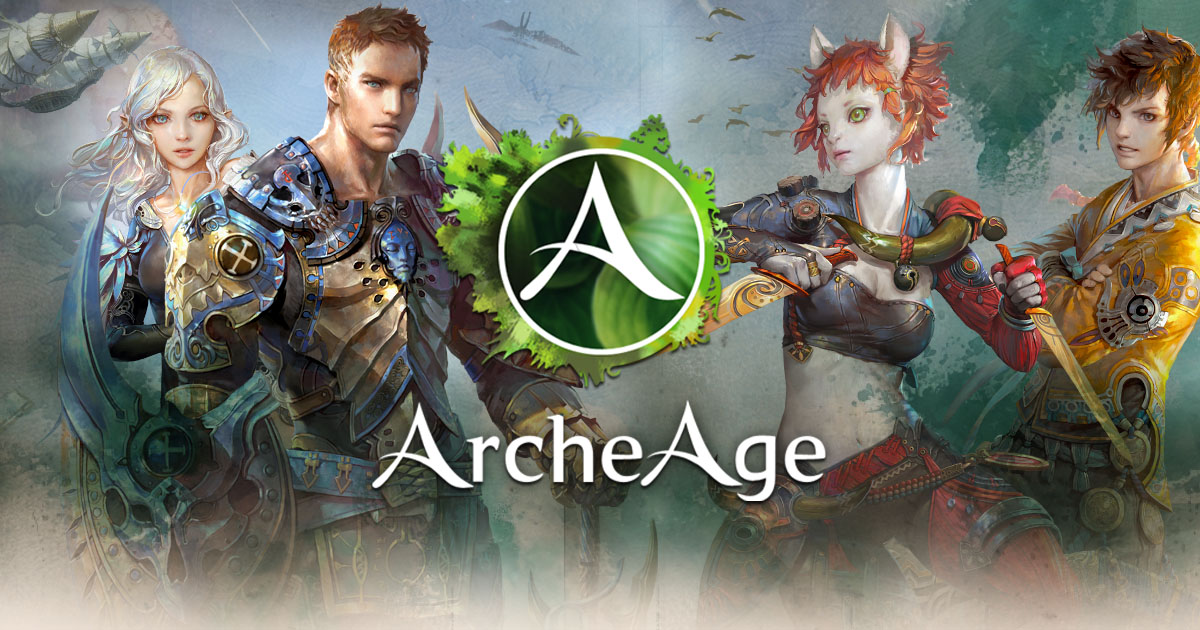 28
Jun
As we know, the ArcheAge 3.5 Erenor Eternal contest, which allows players to show off PvP battles, creative videos, and other amazing artwork, will end on June 30.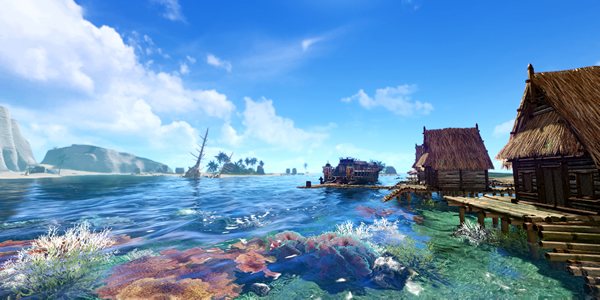 21
Jun
In all honestly, ArcheAge is highly slanted toward pay-to-win and sells items that assist a player to enhance armor and weapons during end-game. The game can be regarded as a fantasy MMORPG that sends gamers on a journey aross the great continents of Nuia and Harihara.