Buy ArcheAge Gold, Cheap AA Gold on ArcheAge online - U4GM
Why Choose US
Fast Delivery
We understand the importance of fast delivery and our dedicated staff will do everything possible to get your
ArcheAge Gold
order as soon as possible.
Best Price
We offer the product you want at the price you deserve. We pledge to offer you the best service and best
ArcheAge Gold
product at the best prices!
100% Safe
We Trade delivery method 100% safe and will take responsibility for that, we are experienced in the business and we can ensure that every order could be processed smoothly and efficiently.
Refund
In the process of purchase,if we do not fulfill the customer's order on time,a refund will be granted.The refund will be issued immediately.
About ArcheAge
ArcheAge Minimum System Requirements:
OS: Windows XP / Vista / 7
Processor: Intel Core 2 Duo E6850 / AMD Phenom II X2
Memory Ram: 4 GB
Hard Disk Space: At least 15GB of free Space
Video Card: Nvidia GeForce 8600 series / AMD or ATI 4850 series
PvP - Duels / Open PvP
Pros - Unique multi-classing system. +Great in-depth crafting system. +Player Housing. +Judicial System.
Cons - Few playable races. -F2P users are disadvantaged.
Official Site - http://www.archeagegame.com/en/
ArcheAge Rating on MMORPG.com

ArcheAge Rating on MMOS.com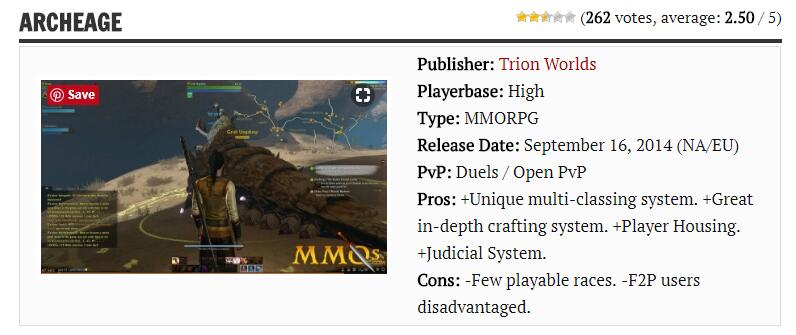 ArcheAge Rating on mmobomb.com