Buy Pixel Worlds Locks for World, Platinum, Dark World, Battle World - U4gm.com
Zeige Ergebnisse 1-4 von 4.
Über Pixel Worlds Locks
World Lock will lock your entire world at once! Other players cannot edit your world unless you give them access to your lock.
Platinum Lock: Locks the entire world. Can only be placed on a world where no one else has already a lock. Only you or the friends that you give access to the lock can edit this world. This item is never destroyed...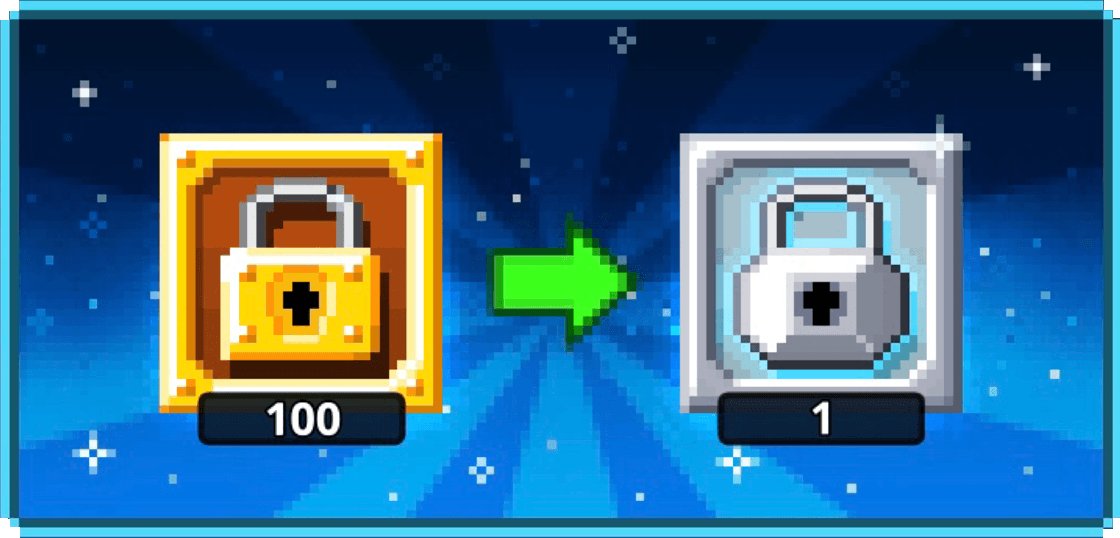 Dark World Lock made from concentrated dark matter. Has the same abilities as a normal World Lock. This item returns to your inventory when broken.
Battle World Lock Enables PvP in the world. Use the wrench to access the options. Otherwise has the same characteristics as a normal World Lock.
Warum Uns Wählen
Schnelle Lieferung
Wir wissen, wie wichtig schnelle Lieferung ist, und unsere engagierten Mitarbeiter werden alles tun, um Sie zu erreichen
Pixel Worlds Locks
bestelle so schnell wie möglich.
Bestpreis
Wir bieten Ihnen das gewünschte Produkt zu dem Preis, den Sie verdienen. Wir versprechen, Ihnen den besten Service und das Beste anzubieten
Pixel Worlds Locks
Produkt zu den besten Preisen!
100% sicher
Wir Handel Liefermethode 100% sicher und übernehmen die Verantwortung dafür, wir sind in der Branche erfahren und wir können sicherstellen, dass jeder Bestellung konnte reibungslos und effizient verarbeitet werden.
Rückerstattung
Im Laufe des Kaufs, wenn wir die Kunden nicht erfüllen Um rechtzeitig zu bestellen, wird eine Rückerstattung gewährt. Die Rückerstattung erfolgt sofort.