Why Choose US
Fast Delivery
We understand the importance of fast delivery and our dedicated staff will do everything possible to get you your
Fortnite Items
order as soon as possible.
Best Price
We offer the product you want at the price you deserve. We pledge to offer you the best service and best
Fortnite Items
product at the best prices!
100% Safe
We Trade delivery method 100% safe and will take responsibility for that, we are experienced in the business and we can ensure that every order could be processed smoothly and efficiently.
Refund
In the process of purchase,if we do not fulfill the customer's order on time,a refund will be granted.The refund will be issued immediately.
How To Buy & Trade
Buy Fortnite Items Attention:
Please write your character name if you are on PC Platform, Epic ID on Xbox One/PS4. If you don't get a friend request within 30 mins. maybe your Epic ID Or character name is incorrect, please contact our 24/7 LiveChat on the right corner of our website.
What is Epic ID:

Trade Fortnite Save the World items is a straightforward process.
1. Accept our friend request ingame, then we will group you and create a map.
2. We throw down Fortnite items, and you pick it up.
In Fortnite the following items can be Trade: Weapons, Traps, Crafting materials
The following items cannot be traded: V-bucks, Schematics, Heroes, Survivors, Defenders, XP, Founder's Coins, Loot Llamas
U4GM With Fortnite Items
The best place to find cheap Fortnite Items is U4GM. The U4GM Safe system protects sensitive data from phishing, while the Service System ensures that our Service is best. It provides a place of feedback to make certain the quality of service. With these two systems in place, you'll have peace of mind when trading. Besides, our Live chat is available to help 24/7.
We understand that after hours of analysis you are going to handle to find a seller that is undoubtedly somehow a little bit more affordable. But is it worth it? Even though there are a lot of competitors that sell Fortnite Save the World Items, Weapons, Materials and Traps, a couple of them provide their customers with clear and transparent information. When purchasing from U4GM, we guarantee that 100% of the Fortnite Items are from true experienced Fortnite gamers that earn the Items themselves.
About Fortnite Items
Fortnite Items include healing, shield, potion and trap items available in the game. As you make your way up the ranks of Fortnite's Save the World mode, you'll quickly become familiar with the different weapons, traps and various materials you have at your disposal to react to your enemies.
U4GM lists every item you can buy here, all the items could enhance your character in the game. Need to explain, All items that can be purchased come from handmade crafting, so you can enjoy safe products and shopping here!
Best Sale Items at Our Website
1. Grave Digger
The Grave Digger is an occasion distinct Fully Automatic assault rifle, which can be a spooky assault rifle, fires medium ammo, gaining damage and impact at the expense of accuracy and fire rate. Grave Digger comes with decent stats, at decrease levels, a fire element might be a significant element to possess for increased harm. You can need to have 15 Blast Powder, 30 Mechanical Parts, 11 Ore and Active Powercell to craft this weapon.
2. Nocturno
Fortnite Nocturno is among the Founder's Weapons in Save the World. This weapon's stats and usage are pretty much identical for the Siegebreaker. Nocturno is genuinely a Flexible Fully Automatic assault rifle when aiming down sights and firing in controlled bursts possess a fast firing with decent accuracy. You may want 15 Blast Powder, 30 Mechanical Parts, 1 Active Powercell and 11 Ore to craft it
3. Tigerjaw
Tigerjaw is a Legendary Auto Shotgun available in Save the World. It is fully automatic and uses Shells 'n' Slugs. It is available from the Vindertech Store in all Basic and Daily Llama Piñatas that include ranged weapons. It may also be available as non-featured loot in Event Piñatas.
4. Jack-o-Launcher
Fortnite Jack-O-Launcher is usually a Legendary Explosive Weapon, what cute is the fact that this weapon fires explosive pumpkins, which can damage and knockback groups of enemies within a moderate radius. Although it does not consume ammo, alternatively rapidly consumes its durability. You may need 15 Blast Powder, 12 Mechanical Components, and 3 Ore to craft it
5. Brightcore Ore
Fortnite Brightcore Ore is usually a crafting material, utilized to create all Tier five weapons. Might be naturally found in caves, mountains and occasionally in containers in settled locations in Twine Peaks. Brightcore Ore can alternatively be obtained as mission rewards, in-mission events, or player skills (Outlander Loot Llama). Can use for All Ranged Weapons and All Melee Weapons
6. Shadowshard Crystal
Fortnite Shadowshard Crystal is often a crafting material, utilized to make all Star Level 4 Fortnite weapons. They can be typically found in caves in Twine Peaks and hardly ever seem in caves in Canny Valley. They could also appear in each Twine Peaks and Canny Valley Storm Chests and randomly appear as mission rewards.
7. Malachite Ore
Malachite Ore is usually a crafting material, utilized to make all Tier 3 weapons. Malachite Ore can alternatively be obtained as mission rewards, in-mission events, or player abilities (Outlander Loot Llama).
Run around the perimeters of maps in wild places and appear for caves. That's your most effective bet. I'm a single web page from Canny and have 50 malachites just by carrying out this. Also farm missions with malachite as rewards. You could find them in plankerton also.
8. Active Powercell
Fortnite Active Powercell is often a crafting Fortnite material. Seldom found in strange locations and chests. you may use it crafting Legendary Assault Rifles, Legendary Pistols, Legendary Shotguns, Legendary Sniper Rifles, All Legendary Melee Fortnite Weapons
About Fortnite
Fortnite is a co-op sandbox survival game developed by Epic Games and People Can Fly and published by Epic Games.
In Fortnite, players team up to build massive forts and battle against hordes of monsters, all while crafting and looting within giant worlds where no two games are ever the same.
While the Battle Royale portion of the game is free-to-play, the PvE aspects (known as Save the World) are not. Early Access for paying players was made available on July 25, 2017. Fortnite is for for PlayStation 4, PlayStation 4 Pro, Xbox One, PC, and Mac; Android, iOS, and Nintendo Switch are available for Battle Royale only.
In Fortnite, players protect an object and build a fort around it. There are four heroes: constructor, ninja , outlander and soldier. There is also a leveling system, weapons, armor, traps, llamas (lootboxes), and abilities. Players can play online, where there are three categories of participation: solo, duo, and squad.
Features
Heroes: Recruit and train soldiers, ninjas, constructors, and outlanders to take on the monster hordes. For the most dangerous missions, players can assign their toughest characters to Squads.
Crafting: Players can use resources to craft weapons like homemade sniper rifles, hydraulic mining axes, and launch pads to send monsters flying. As heroes move up the skill tree, they can unlock schematics for wilder weapons.
Design: The building system allows players to create extravagant forts while juggling combat. Monsters can be lured into traps that use poison darts, metal spikes and sentry guns.
Friends: The game has seamless drop-in and drop-out co-op and procedurally generated maps.
Our Delivery Statistics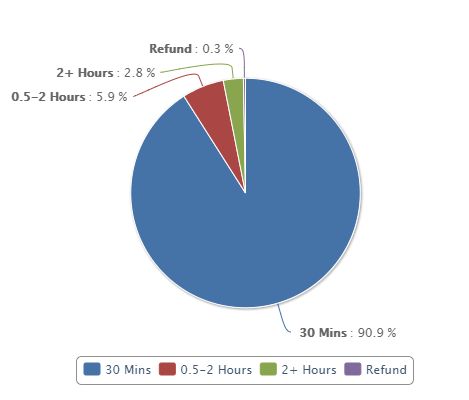 90.9% Orders completed less than 30 mins, 5.9% orders completed 30~2hours, 2.8% orders more than 2hours and 0.3% order are refund money.
Mistakes come about, and we have an understanding of that, so we give Refund to any order before delivery. We have a hassle-free approach for refunds guaranteeing your Delivery or your revenue back. You do not need to have to be concerned about it when acquiring Fortnite Items at U4GM.
The safety of your Fortnite account is what we take seriously, we'll do whatever we can to make sure all transactions are being smoothly performed. In the very rare case that your account is suspended or your Fortnite Items, Weapons are confiscated because of a transaction with U4GM, once the involvement of U4GM is confirmed, a full compensation will be given to you: A re-delivery of Fortnite Items or a full refund.
Our Price Superiority
We adjust Fortnite Items prices based on industry circumstances, so you realize that you are buying Fortnite Save the World Items and Weapons for the least expensive value that comes together with the very best consumer service. We supply approaches to add discounts to your order for as much as 15% off.
Our Reputation
As you know, what the customers say is more important than what the sellers say, so checking one site's reviews is very important, which can help you learn more about it. You can check its reputation on Trustpilot, Ownedcore, Epicnpc and other webs. Summarize these reviews, you can evaluate one site's service is good or not.