Buy Forza Horizon 3 Credits for PC and Xbox one with fast Delivery - u4gm
How To Buy & Trade
Welcome To U4GM.Com, In Our Website, you can buy cheap Forza Horizon 3 Credits With Fast Delivery. We offer 7x24 online Livechat. We have Over one hundred Forza Horizon 3 Credits Support you Buy. We focus on customer service, so we have excellent Reputation.
How to Buy Forza Horizon 3 Credits From U4GM
There have four step to buying Forza Horizon 3 Credits from our website
1. You need select sever which you want to buy, on the top of the Forza Horizon 3 Credits product list.
2. Find wish to purchase Credits; input wishes quantity; you can input quantities in the text field or click "+" or "-" to revise amounts.
3. Click " Buy" Can buy your choose Credits, if you want to buy more Credits, you can click "Add" to add this Gil to your shopping cart, then you can choose other Credits to buy or add
4. After choosing Credits completed, you can find "Check Out" in your shopping cart, click this bottom, go to payment page.
How to Trade Forza Horizon 3 Credits
Auction House: List one or more Item(s) in auction house in Forza Horizon 3, and set the start price, buy now price. At the same time, please fill in the form with the information of the auction house on U4GM. After the successful purchasing of Forza Horizon 3 Creidts, we will log into the game and buy your item(s) in auction house and deliver the credits to you.
U4GM With FH3 Credits
Choosing U4GM for the nearly one-decade experience that we possess in in-game-service providing to make sure that all pieces of Forza Horizon 3 Credits and our high-quality services you will have bought represent our sincerity towards every single client. The payment made for each order of Forza Horizon 3 Credits will be 100% secured and guaranteed. What's more, Forza Horizon 3 Credits are dispatched in really short period, just take a brief time and that's it!
About Forza Horizon 3
Forza Horizon 3 is an open world racing video game developed by Playground Games and published by Microsoft Studios for Xbox One and Microsoft Windows 10. The game features cross-platform play between the two platforms. The game was released on 23 September 2016 for Ultimate Edition players, and 27 September 2016 for standard and Deluxe Edition players. It is the third Forza Horizon and the ninth instalment in the Forza series. As with previous Horizon games, Turn 10 Studios assisted Playground Games in the game's development. It is set in a fictional representation of Australia. Additional content has been released in the form of car packs and two world expansions, which also include additional cars.
Forza Horizon 3 is a racing video game set in an open world environment based in a fictional representation of Australia. The gameplay world is expansive, twice the size of its predecessor in the series Forza Horizon 2, and includes locales such as Surfers Paradise, Byron Bay, Yarra Valley, Woods Point, Coober Pedy and the Outback. Players compete in various events through the world, including various forms races, time trials, drifting, and Bucketlist Challenges. During Bucketlist Challenges the player is given a specific car and task. For example, the player may need to reach a certain top speed in the Ford GT before time runs out. Players can also find billboards throughout the gameplay world, which, when driven over, award the player with experience points or discount on fast travelling. Upgrades and vehicles can be purchased through any of the game's festival sites. Here the player can also choose to expand a site with additional events as they progress. A total of 350 cars are available to players at launch.
The game received universal acclaim from critics upon release. On review aggregator site Metacritic, the Xbox One version holds an average critic score of 91/100, based on 91 reviews, making it the most-acclaimed Forza Horizon title to date. The Windows version holds a score of 86/100, based on 12 critics.
Our Delivery Statistics
All of our Forza Horizon 3 Credits traders are real elite players who will guarantee your smooth delivery. We will spare no efforts in completing your Forza Horizon 3 Credits orders as fast as we can and will also try our best to make every customer satisfied. You can check more information from our Delivery Time.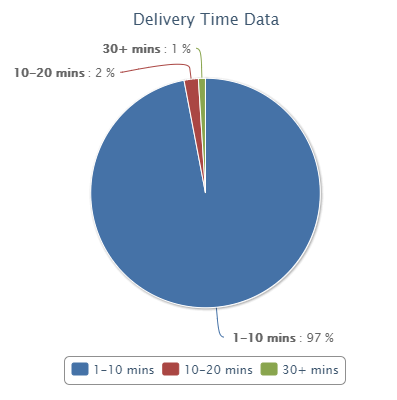 Our Price Superiority
We Sell Credits are Production by self, so we always sell with the lower price. We adjust Forza Horizon 3 Credits prices in real time according to current market prices. That ensures you are buying at low prices on our site. You can also save money by ordering a significant amount of Coins and using U4GM Coupons. U4GM is a trustworthy website to Buy Forza Horizon 3 Credits with low prices but quality services.
Our Reputation
As we know, what the customers say is more important than what the sellers say, so checking one site reviews is very important, which can help you learn more about it. You can check its reputation on Trustpilot, Epicnpc, Ownedcore these reviews, you can evaluate one site service is good or not.
For example: search U4GM reviews on Trustpilot, and you will find that it has five stars, and there are a large number of positive reviews from real customers, which can prove u4gm service is excellent.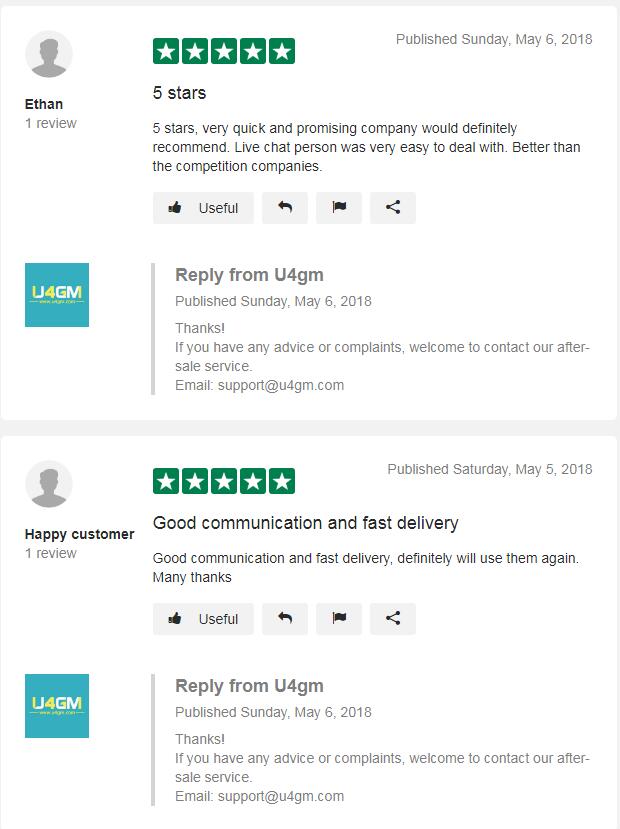 Why Choose US
Fast Delivery
We understand the importance of fast delivery and our dedicated staff will do everything possible to get your
FH3 Credits
order as soon as possible.
Best Price
We offer the product you want at the price you deserve. We pledge to offer you the best service and best
FH3 Credits
product at the best prices!
100% Safe
We Trade delivery method 100% safe and will take responsibility for that, we are experienced in the business and we can ensure that every order could be processed smoothly and efficiently.
Refund
In the process of purchase,if we do not fulfill the customer's order on time,a refund will be granted.The refund will be issued immediately.