Buy Pixel Worlds Locks for World, Platinum, Dark World, Battle World - U4gm.com
Visualizzazione 1-4 di 4 risultati.
Di Pixel Worlds Locks
World Lock will lock your entire world at once! Other players cannot edit your world unless you give them access to your lock.
Platinum Lock: Locks the entire world. Can only be placed on a world where no one else has already a lock. Only you or the friends that you give access to the lock can edit this world. This item is never destroyed...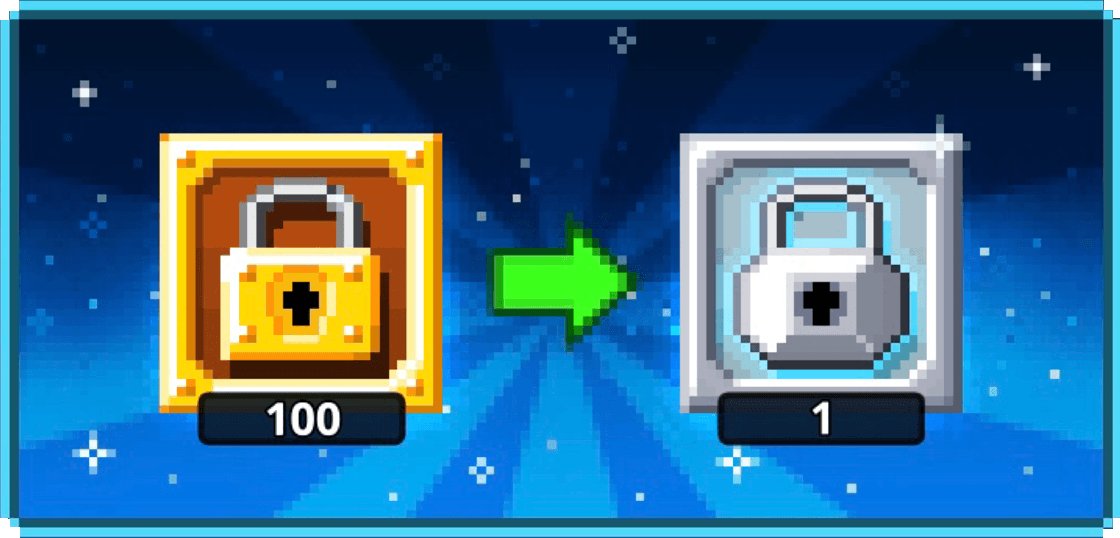 Dark World Lock made from concentrated dark matter. Has the same abilities as a normal World Lock. This item returns to your inventory when broken.
Battle World Lock Enables PvP in the world. Use the wrench to access the options. Otherwise has the same characteristics as a normal World Lock.
Perché sceglierci
Consegna veloce
Comprendiamo l'importanza della consegna rapida e il nostro staff dedicato farà tutto il possibile per farti ottenere il tuo
Pixel Worlds Locks
ordina il prima possibile.
Miglior prezzo
Offriamo il prodotto che desideri al prezzo che meriti. Ci impegniamo a offrirti il miglior servizio e il migliore
Pixel Worlds Locks
prodotto ai migliori prezzi!
Sicuro al 100%
Noi vendiamo il metodo di consegna al 100% sicuro e ci assumeremo la responsabilità per questo, siamo esperti nel settore e possiamo assicurarci che tutti l'ordine potrebbe essere elaborato in modo fluido ed efficiente.
Rimborso
Nel processo di acquisto, se non soddisfiamo il cliente ordine in tempo, un rimborso sarà concesso. Il rimborso sarà emesso immediatamente.