Lineage M
Lineage M is a mobile fantasy MMORPG where players create a character by choosing from a variety of classes. Form parties with other players and slay monstrous bosses, tackle massive world raids, and transform to unlock special abilities and skills for a limited time.
Lineage M Rating on Google Play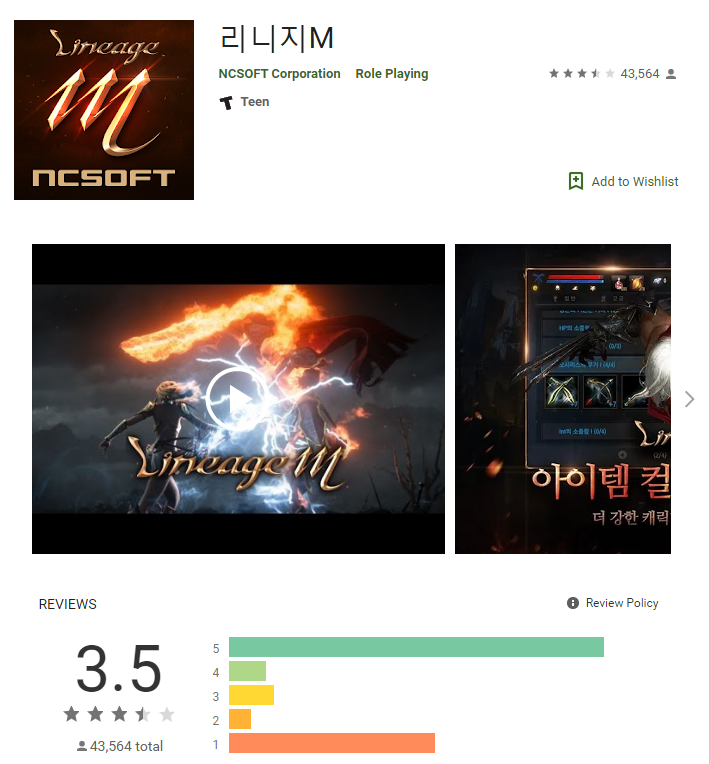 Lineage M Rating on Mmos.com

Minimum Requirements:
Operating System: Android 4.0 / iOS 7.0
Lineage IP for Mobile – experience the spirit of one of the first widely popular MMORPGs on mobile platforms.
Classic Classes – create a character from the iconic classes of Lineage.
Dungeons and Raids – form World Raids to monster bosses, fight and grind through enemies for loot and experience.
Form a Party – traverse the dangers of Lineage M alone or with a party.
Transformation System – transform a character for a limited time, unlocking special skills and abilities.