Several Ways To Get Leveling Up In EverQuest
Released in 1999, EverQuest marked the history of massively multiplayer RPGs by being the first to draw hundreds of thousands of players into a fully 3D world.
Powerleveling is the most efficient way of leveling, and you can gain hundreds of AA's and a lot of levels in no time. Being PLed you can get to a very high level and tons of AA's in a manner of hours. You can also kinda powerlevel yourself up until level 65 with a mercenary.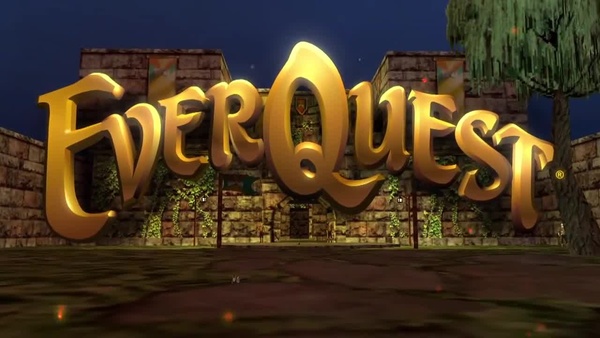 All classes can powerlevel, but some are better than others. Rangers with Headshot are the best. Classes with heals, buffs and damage shields are also very good. Rangers, Shadowknights, Bards, Clerics and Druids are excellent powerleveling classes.
Character can group with other characters 1.5 times your level. So to group with someone that are level 90, you have to be level 60. Getting to level 60 is very fast though and can be done in a few hours.
Hotzones
Hotzones are zones that give you a substantial increase in experience while hunting in them. The best way to level in Everquest is by using the Hotzones. These are zones that give a substansial bonus to experience while adventuring in this zone. Special augments will also randomly drop in these zones. And Franklin Teek in the Plane of Knowledge will give you quests to do in the Hotzones.
Bonus Experience
Everquest have quite a few ways to increase experience gain.
Veteran Rewards
Veteran Rewards are skills players gain when their accounts have been active for a long enough period of time. The one year Veteran Reward is by far the best one and will give you DOUBLE XP for 30minutes every 24 hours.
Xp potions
Xp potions can be bought through the SOE store and come in all different types. If you are a gold member with a recurring plan you will get 500 station cash for free every month that you can spend on Xp potions. Xp potions can also be acquired through the Legends of Norrath card game accessible through Everquest. The potions come in most of the sets but not in all of them. Xp potions are also available as rewards from completing scenarios in Legends of Norrath. Scenarios are story driven campaigns where you don't play against other players. This is probably the easiest and cheapest way to acquire XP potions.
Trustpilot
Contact Us
24/7 Email Support
Sale Cooperation:
Skype ID

For Game Currency :
coolyou8

Buyer Complaints :
[email protected]
(For any dispute email, we'll reply within 24 hrs)

Sale Cooperation:
CassieU4GM
FeedBack
how will i receive my order zen ? by mail or trade? its better to me by mail. thanks in advance
cedric lim
I found this website from a youtuber who was sponsored by U4GM. I decided to buy some coins because they were the cheapest I could find. They delivered almost instantly! Great experience and I will but again from then very soon.
Nick White
FIRST time buying zen and didnt expect it is legit. Thank you so much! Hope this is super safe thank other sellers xd
Draniem Ojemreb
Fast and good attemption
Rafael Gomez
Fast deliver, all taken
Krystian Parafiniuk
100% Working and fast!! =)
Raphael França
more +