FIFA Mobile Is Purely A Casual Game Compared To The Franchise
Since being introduced for the first time at Gamescom, FIFA Mobile (Android, iOS and Windows 10) shares opinions. There are those who enjoy the game because it has become more democratic - read on, run on more devices - there are those who prefer the FIFA 16 style of being. However, what really died was the "complete game" standard. Check out the analysis of one of the most awaited mobile phone games.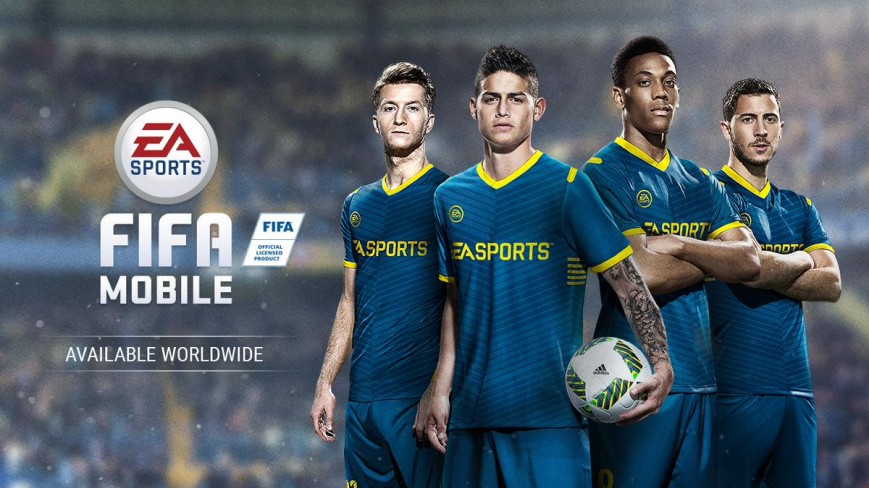 FIFA Mobile Modes
FIFA Mobile came with 4 game modes, but in each of them, the goal remains to build a perfect team. The first mode is for only one player, called "Live Events". In it, it is possible to perform drills and matches against the game, which enable the development of your team. When completing challenges, the player gains packs of cards they can hold, player cards or "Plans".
VS Attack mode is the great new feature of FIFA Mobile. In it, each player only plays the attack of his team. The moments of the attacks are selected by the game, and depend on the definition of the team. For example, a weak team will have little chance of attacking, while a strong team will give you chances to score every minute, practically.
In multiplayer matches, the game divides each game into turns. Each player plays his turn as if it were a game time. The duration of the matches can be up to two days. Thanks to the notifications, FIFA Mobile will remind you to play your time.
It is an interesting innovation and well contextualized with the mobile world. However, it completely kills the entire strategy involving a football game. Just have a good team and good players to win. Goals will come in easily, no matter where you kick.
The attack mode amuses, but in a rather simplistic point of view. As a football game, it was decertified. If before we did not even have other ways to play, FIFA Mobile came to gut even the rules of football, and now you only play your attacks. Something that takes away much of the strategy of the game.
The League mode is unlocked after level 5. It would be a sort of Clash Royale Tournament mode. The players themselves organize their leagues. The game offers differentiated awards for anyone who wins the leagues.
Speaking of leagues, the game divides the multiplayer in a style very similar to Clash of Clans. Calling Divisions, the game groups players in the Amadora, Pro, International, Legendary and FIFA Champion divisions.
The last mode to be unlocked is the Season mode. It would be the equivalent of career mode. In it, the player chooses a league of clubs to challenge (based on real leagues) and goes through a whole season there. In the end, the player receives several prizes in packages. The highlight of Season mode is the ability to play Offline, which is more or less, as FIFA Mobile still needs to connect to the server during startup.
Classic Controls
FIFA Mobile maintains the FIFA 17 gameplay standard. You can choose between a directional analog and buttons, or just touch the athletes and slide to kick in the goal.
It's a system of controls that work great on touch screens. There is no difficulty in controlling players. However, the game transfers to him the ability of each athlete. It is no longer possible to make beautiful plays and be 100% certain that they will work, because now everything depends on the level of each athlete. So far, FIFA Mobile does not support physical controls.
Packs, Plans and Monetization
Needless to say, FIFA Mobile is a freemium game. There are energy limiters and two types of coins: golden and green. In addition to simple packs, the player can buy decks that contain cards of various types and serve for anyone who plans to start the game with everything on top.
Plans and tokens are another way for EA to break monetization. After all, the more complicated it gets, the less the user will feel being manipulated, right?
Completing the plans helps in the evolution of your level within the game, which improves the entire team. They require time and are the main way to cripple the game and make progress as slow as possible. Unless you have a lot of money to spend.
The market is where you can buy and sell players. It's a great idea, but keep in mind that it's based on auctions. You can pay a bid to have a player, or buy it immediately, using the game's golden coins.
Conclusion
As a mobile game, FIFA Mobile is an ok fremium. FIFA Mobile gives the sensation that EA wants to separate things well. There is no longer that impression that the mobile version is inspired by the consoles. Now it's a completely different, purely casual thing. This can be seen in how the gameplay was cannibalized in attack mode, which if you stop to think, it comes down to a minigame kick to the goal. Remember to stay tuned at U4GM for more FIFA Mobile news, tips, guides and even cheap FIFA Mobile coins.
Trustpilot
900K FIFA Mobile Coins On Android

18/03/2018

7000K FIFA Mobile Coins On iOS

18/03/2018

14000K FIFA Mobile Coins On iOS

18/03/2018

2500K FIFA Mobile Coins On Android

18/03/2018

1500K FIFA Mobile Coins On iOS

18/03/2018

800K FIFA Mobile Coins On iOS

18/03/2018
Contact Us
24/7 Email Support
Sale Cooperation:
Skype ID

For Game Currency :
coolyou8

Buyer Complaints :
[email protected]
(For any dispute email, we'll reply within 24 hrs)

Sale Cooperation:
CassieU4GM
FeedBack
how will i receive my order zen ? by mail or trade? its better to me by mail. thanks in advance
cedric lim
I found this website from a youtuber who was sponsored by U4GM. I decided to buy some coins because they were the cheapest I could find. They delivered almost instantly! Great experience and I will but again from then very soon.
Nick White
FIRST time buying zen and didnt expect it is legit. Thank you so much! Hope this is super safe thank other sellers xd
Draniem Ojemreb
Fast and good attemption
Rafael Gomez
Fast deliver, all taken
Krystian Parafiniuk
100% Working and fast!! =)
Raphael França
more +