FFXIV - Rumors About Bans After Using The Ungarmax Limit Break Glitches
We do not want to spread rumors, but do not want to deprive them. Already a few months ago leaked the news at Reddit by the deliberately introduced for the content with the commands NPC limit break "Ungarmax" on the chat command "/ ac Ungarmax" in other content can be executed.
The regular limit break in FFXIV is a full 8-man group of 3 bars in the course of a fight "charge". If it is activated, all bars are consumed and started ones reset.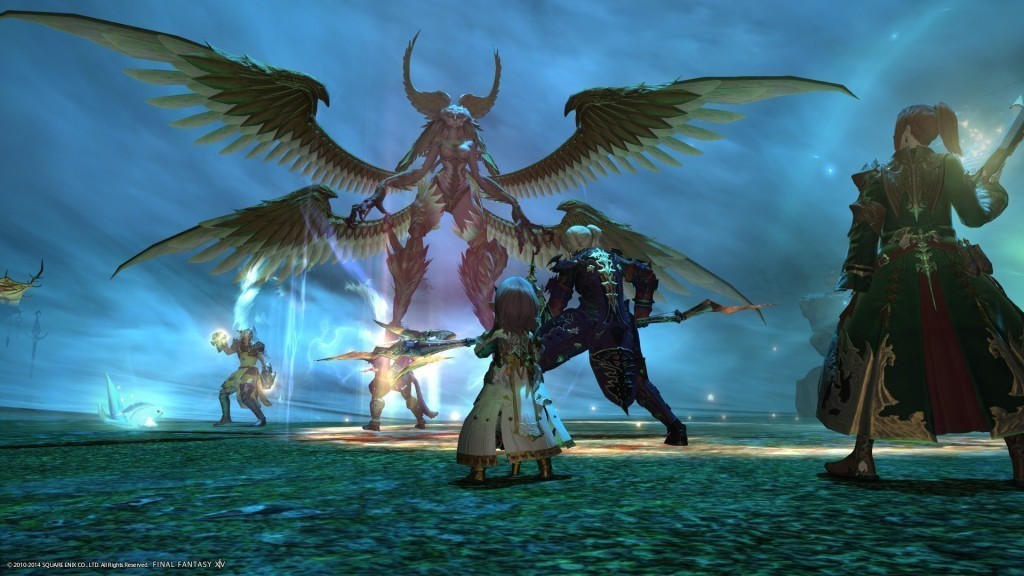 The "Ungarmax" has a few special features here:
The command stakes can have a maximum of only two limit bars, ungarmax consumes only one of them.
This makes it quickly available in long boss battles and can be used multiple times.
It increases the damage output of the group by a whopping 50% for 15 seconds.
The duration of the effect can be increased to 25 seconds by the Opposition ability of the Astrologer job. For a single player up to 40 seconds.
Now it also leaked into Square Enix where some players have used this special limit break to speed up heavy content in the game like "The Endless Shadows of Bahamut" and "Omega: Sigmetry Epic".
On 28.02.2018 Naoki Yoshida personally reacted in the Official Forum of FFXIV
Accordingly, the procedure is currently as follows:
Determine whether the statement that the glitch was reported early to the GMs is indeed true.
If true, find out why no action has been taken.
Locate the characters who have deliberately exploited this glitch.
The glitch itself was fixed on 28.02 with an emergency maintenance of all servers. A few days ago, the first message appeared on Reddit, the first 9 days Ban was pronounced.
After a closer look, however, I still regard it with skepticism.
Had Square Enix really decided to prove to players for using the "Ungarmax" glitches with the notorious 9 day ban, which usually entails a perma ban, I would have expected a bigger barrage of such messages. Rather, it can be assumed that the player can be addressed, warned and expect otherwise good behavior no further consequences. We are curious, maybe we will learn more in the next RMT report on the Lodestone.
More FFXIV news please keep eyes on U4GM.COM which would devote to offer amounts of cheap Final Fantasy XIV Gil online.
Trustpilot
60000K FFXIV GIL On JP-Ultima

21/03/2018

50000K FFXIV GIL Special Offer 4% OFF On EU-Lich

21/03/2018

4000K FFXIV GIL On EU-Cerberus

21/03/2018

35000K FFXIV GIL On EU-Louisoix

21/03/2018

4000K FFXIV GIL On JP-Garuda

21/03/2018

25000K FFXIV GIL On EU-Moogle

21/03/2018
Contact Us
24/7 Email Support
Sale Cooperation:
Skype ID

For Game Currency :
coolyou8

Buyer Complaints :
[email protected]
(For any dispute email, we'll reply within 24 hrs)

Sale Cooperation:
CassieU4GM
FeedBack
how will i receive my order zen ? by mail or trade? its better to me by mail. thanks in advance
cedric lim
I found this website from a youtuber who was sponsored by U4GM. I decided to buy some coins because they were the cheapest I could find. They delivered almost instantly! Great experience and I will but again from then very soon.
Nick White
FIRST time buying zen and didnt expect it is legit. Thank you so much! Hope this is super safe thank other sellers xd
Draniem Ojemreb
Fast and good attemption
Rafael Gomez
Fast deliver, all taken
Krystian Parafiniuk
100% Working and fast!! =)
Raphael França
more +