Final Fantasy XIV: A New Patch Will Introduce The Forbidden Land Of Eureka
On March 13, the Final Fantasy XIV: Stormblood saga will continue with the release of the 4.25 patch, which contains the wild Forbidden Land of Eureka. This region will include new battle elements that will challenge players and will be critical to obtaining very powerful new weapons. This update will also include the last chapter of the adventures of the extraordinary inspector Hildibrand.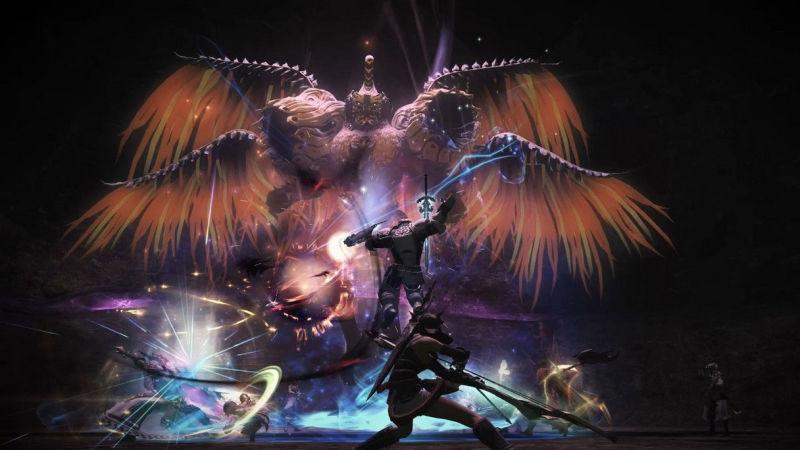 Forbidden Land of Eureka will be a vast and unexplored area that will introduce a series of changes to the usual gameplay:
A large-scale gaming experience: Up to 144 players can take part in a single instance. We encourage players to team up with other adventurers to drive infamous monsters and complete common goals.
Players' progression: Players will get Elemental EXP to reinforce their domain of elements and can also use the new "Magic Board" feature to customize their elemental affinities, which will help them explore Eureka.
Modified battle mechanics: From now on, you will need more strategy to dominate a system of elements with which players will have to use "Magic Board" to alter the elemental affinity of their attack and counter that of the enemy. Players will customize the elemental attributes of their "Magic Board" before the exploration thanks to a "Magic Melder" and will have to study them very well depending on the objective of the adventure.
Rewards: Players will occasionally get "protean crystals" by exploring Eureka and can use them to improve Eureka equipment and weapons with the help of the famous blacksmith Gerolt.
In addition, the annual Little Ladies' Day event begins today, which will run until March 14th. The Songbirds will return to Eorzea for another concert and players will be able to celebrate with three new emoticons obtainable by completing a series of special missions.
The free trial of Final Fantasy XIV invites new players to join the millions of adventurers in the kingdom of Eorzea. In the free trial all players have access to available content up to level 35 (including PvP content), can create up to eight playable characters and discover the various races, classes and trades playable with no time limit.
It is very necessary for you to make money in game to prepare for new season of Final Fantasy XIV. However, you can buy cheap Final Fantasy XIV Gil on U4GM if you don't have enough time to make money.
Trustpilot
200000K FFXIV GIL On NA-Malboro

21/03/2018

30000K FFXIV GIL On JP-Yojimbo

21/03/2018

80000K FFXIV GIL On NA-Lamia

21/03/2018

2000K FFXIV GIL On EU-Phoenix

21/03/2018

4000K FFXIV GIL On NA-Exodus

21/03/2018

20000K FFXIV GIL On NA-Brynhildr

21/03/2018
Contact Us
24/7 Email Support
Sale Cooperation:
Skype ID

For Game Currency :
coolyou8

Buyer Complaints :
[email protected]
(For any dispute email, we'll reply within 24 hrs)

Sale Cooperation:
CassieU4GM
FeedBack
how will i receive my order zen ? by mail or trade? its better to me by mail. thanks in advance
cedric lim
I found this website from a youtuber who was sponsored by U4GM. I decided to buy some coins because they were the cheapest I could find. They delivered almost instantly! Great experience and I will but again from then very soon.
Nick White
FIRST time buying zen and didnt expect it is legit. Thank you so much! Hope this is super safe thank other sellers xd
Draniem Ojemreb
Fast and good attemption
Rafael Gomez
Fast deliver, all taken
Krystian Parafiniuk
100% Working and fast!! =)
Raphael França
more +