MU Legend Features: Rift Will Use A Different Map And Monsters
MU Legend has a huge fans group, the game had some cool aspects if you like grinding and trading. In original MU when you created a character you got into the main town and you just went out killing some monsters and getting some gold and buying some new gear and it was awesome.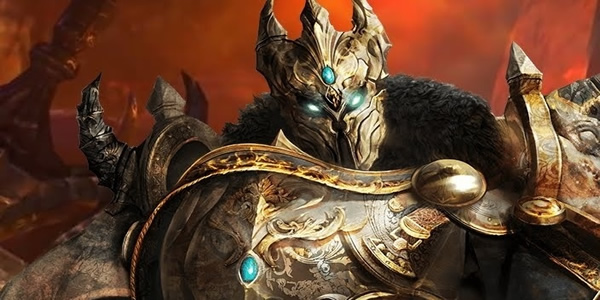 However, in MU Legend, each time players enter, the Rift will use a different map and monsters. The aim of the Rift is to clear out the monsters and face the boss. Depending on how fast players defeat the boss, additional rewards will be given. The Rift also provides players with a special currency called Magic Stone.
The basic of the MMORPG is levelling up the character through PvE, and that is what MU Legend is focused on. In PvE, the Rift is the most interesting content for players. Each open field in MU Legend will have a Rift portal, and when players enter, the monster levels and rewards will be set according to the character level that entered.
Compared to D3, major difference would be that MU Legend feels like huge MMORPG and dash with way more different playstyle than MMO. Skill mastery system and character mastery and character mastery different, more complex and interesting. MU Legend is much closer to the usual MMORPG fetch quests and linear maps, there's no open world PK. For more information on MU Legend, interested players are invited to check out more.
Trustpilot
50M MU Legend Zen On EU-Muren

14/12/2017

180M MU Legend Zen On NA-Muspell

14/12/2017

100M MU Legend Zen On EU-Duprian

14/12/2017

400M MU Legend Zen On EU-Muren

14/12/2017

100M MU Legend Zen On NA-Lenavis

14/12/2017

60M MU Legend Zen On NA-Lenavis

14/12/2017
Contact Us
24/7 Email Support
Sale Cooperation:
Skype ID

For Game Currency :
coolyou8

Buyer Complaints :
[email protected]
(For any dispute email, we'll reply within 24 hrs)

Sale Cooperation:
CassieU4GM
FeedBack
There is no doubt that U4GM is the best coin seller. Their prices are always the lowest. Their delivery always comes with in 30 min so it's extremely reliable.
Chris
Have bought several million coins. Both small and large orders. Always quickly purchased. Thanks.
Erik Minzner
Very fast and great service definitely buying again.
SloppyMcFloppy
The. Cheapest And fastest coins!
Christopher Ross
Worked awesome. Got my coins within 30 minutes.
Griffin Phillips
Bought coins here before and get them within first 20 minutes! Great customer service too!
Rafael Da Silva
more +