MU Legend Features: Rift Will Use A Different Map And Monsters
MU Legend has a huge fans group, the game had some cool aspects if you like grinding and trading. In original MU when you created a character you got into the main town and you just went out killing some monsters and getting some gold and buying some new gear and it was awesome.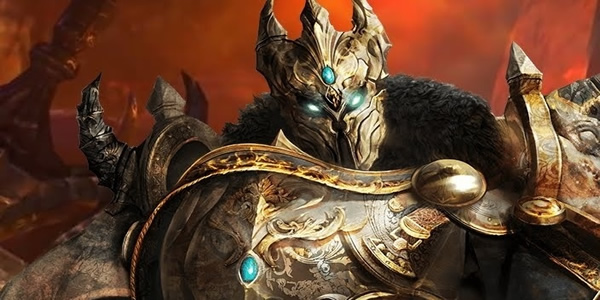 However, in MU Legend, each time players enter, the Rift will use a different map and monsters. The aim of the Rift is to clear out the monsters and face the boss. Depending on how fast players defeat the boss, additional rewards will be given. The Rift also provides players with a special currency called Magic Stone.
The basic of the MMORPG is levelling up the character through PvE, and that is what MU Legend is focused on. In PvE, the Rift is the most interesting content for players. Each open field in MU Legend will have a Rift portal, and when players enter, the monster levels and rewards will be set according to the character level that entered.
Compared to D3, major difference would be that MU Legend feels like huge MMORPG and dash with way more different playstyle than MMO. Skill mastery system and character mastery and character mastery different, more complex and interesting. MU Legend is much closer to the usual MMORPG fetch quests and linear maps, there's no open world PK. For more information on MU Legend, interested players are invited to check out more.
Trustpilot
20M MU Legend Zen On EU-Zephiros

20/03/2018

800M MU Legend Zen On EU-Muren

20/03/2018

600M MU Legend Zen On SEA-Ohrdor

20/03/2018

400M MU Legend Zen On NA-Anilata

20/03/2018

4000M MU Legend Zen On EU-Icarus

20/03/2018

500M MU Legend Zen On EU-Zephiros

20/03/2018
Contact Us
24/7 Email Support
Sale Cooperation:
Skype ID

For Game Currency :
coolyou8

Buyer Complaints :
[email protected]
(For any dispute email, we'll reply within 24 hrs)

Sale Cooperation:
CassieU4GM
FeedBack
how will i receive my order zen ? by mail or trade? its better to me by mail. thanks in advance
cedric lim
I found this website from a youtuber who was sponsored by U4GM. I decided to buy some coins because they were the cheapest I could find. They delivered almost instantly! Great experience and I will but again from then very soon.
Nick White
FIRST time buying zen and didnt expect it is legit. Thank you so much! Hope this is super safe thank other sellers xd
Draniem Ojemreb
Fast and good attemption
Rafael Gomez
Fast deliver, all taken
Krystian Parafiniuk
100% Working and fast!! =)
Raphael França
more +