How To Make Flux By Mining Ore In Trove Game
Players will fully experience the fun that Trove brings you if you have plenty Trove flux. These are the best and fastest methods of farming flux in Trove including doing dungeons, making recipes, fishing and mining ore! Today, we'll talk about mining ore to get flux.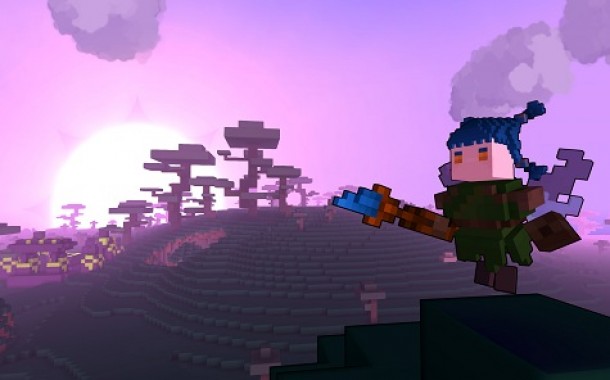 Mining is a great way to get flux for new and old players. What you need to do is to go into a Dragonfire Peaks Biome and look arround for a cave entrance, then go into the cave. Once you are in the cave you will need to look arround for minerals. The ones you are looking for are Shapestone Ore and Primordial Flame. Of course some Infinium and some Golden souls are welcome too but remember that you are trying to mine as much shapestone and primoridal flame in the less time to make more flux per hour. You look for these 2 minerals because they are the ones that sell the fastest and for more reasonable price in the marketplace as well as being the more abundant ones.
There are 3 different ways for you to mine the minerals that you find.
The first way is presing tab and using your laser to break them and get them. This method costs nothing at all but the downside is that it's considerably slower than the next method.
The second method you could use is to buy or craft a lot of bombs and just run to the minerals, aim for the center of the vein and throw one or 2 bombs at it. This will give you all the minerals instantly except for the golden souls and primordial flames because this ones are harder. Avoid slowing down to get every last piece of shapestone, it only makes you earn less flux per hour at the end, just throw a couple bombs and thats it, run to the next vein and repeat.
The last method is to use a mount that can fire blast of fire (like the Tank Turtle or Any Legendary Dragon Mount) which work pretty much like bombs. Doing this also has a downside. Obtaining this mounts can be really hard specialy for new players and the bombs they shoot are smaller in radius than the regular bomb so it might take more time to get the whole vein. The upside of this is that bombs from this kind of mounts are unlimited and 100% free.
Once you got all your minerals in your inventory comes the good part, sell them. Open the Marketplace by pressing the keyboard key 'U' and then you'll need to search the mineral you want to sell as if you were gonna buy it in order to see what is the current price for it at the moment. Go the the search bar and search for the mineral you want to sell. Important: Remember to check the "Sort by unit price" box so you can see the real price per unit. Now go to the sell tab and add the amount of minerals you want to sell. Usually the best way to sell them is in packs. At the end it all sells and you can make a decent amount of flux.
Have you grasped the method of making flux? Anyway, stay tuned at www.u4gm.com for more tips on farming in-game currency in Trove game, like how to Make Flux By Doing Dungeons In Trove.
Trustpilot
Contact Us
24/7 Email Support
Sale Cooperation:
Skype ID

For Game Currency :
coolyou8

Buyer Complaints :
[email protected]
(For any dispute email, we'll reply within 24 hrs)

Sale Cooperation:
CassieU4GM
FeedBack
how will i receive my order zen ? by mail or trade? its better to me by mail. thanks in advance
cedric lim
I found this website from a youtuber who was sponsored by U4GM. I decided to buy some coins because they were the cheapest I could find. They delivered almost instantly! Great experience and I will but again from then very soon.
Nick White
FIRST time buying zen and didnt expect it is legit. Thank you so much! Hope this is super safe thank other sellers xd
Draniem Ojemreb
Fast and good attemption
Rafael Gomez
Fast deliver, all taken
Krystian Parafiniuk
100% Working and fast!! =)
Raphael França
more +