What Class You Could Choose When Playing Trove Alone
There are some Trove players want to get all loot while they don't mind playing with other people or they just want to be alone as long as the class doesn't rely on play with other people. So it's a good idea to find a class that would do all things well.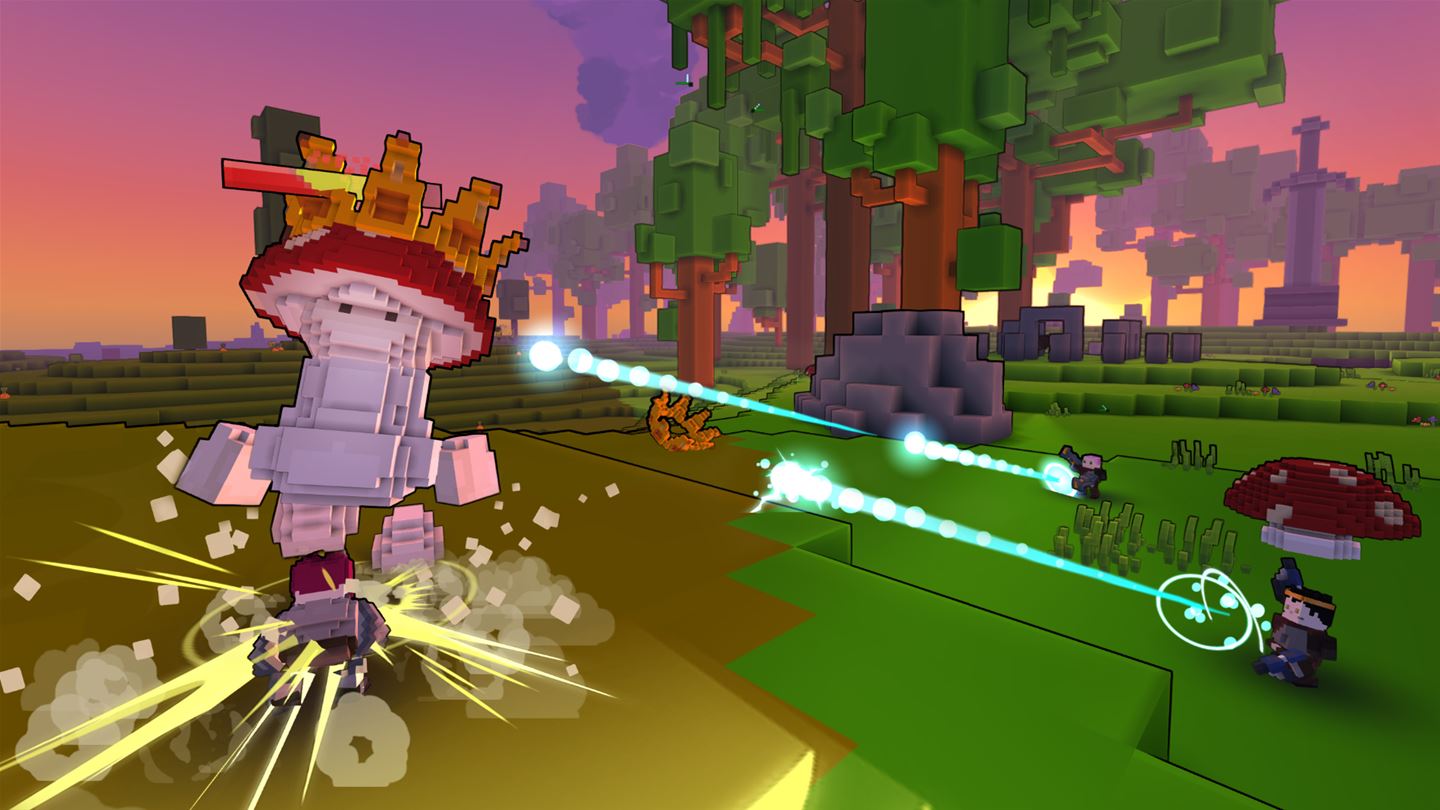 Best solo classes is definitely the bulky yet powerful ones, things like the Dracolyte, the Candy Barbarian and the Chloromancer, while they are not the fastest at things like farming, they will definitely get the job done.
Revenant or Lunar Lancer is a good chioce for solo player. Revenant + SS for brainafk spamming one button to kill everything and no need to avoid any ability of the bosses. Lunar Lancer + SS for the highest damage (300k+ crits) but punchbots can hit you hard.
For solo class, I would have to say the Candy Barbarian. While he might not do as much damage as other classes, his right-click ability gives you a small amount of health when you hit an enemy, which makes him really good at taking on large groups of enemies, and his ultimate does lots of damage, heals him a ton, and makes him attack faster for a short amount of time.
Another class I enjoy is the Neon Ninja. He has really high damage, and his ability to backflip and leave a decoy means that you can dodge enemy attacks really easily, and focus on giving him lots of damage rather than health.
In addition, we always recommend Boomeranger to anyone starting out. It's the only class that offers melee and ranged weapons. It has built in bombs which are extremely helpful in farming ores or simply blowing your way through walls in dungeons. It can also hold it's own as far as damage and health goes. It really is the best class all around and it's a lot of fun to play.
Trustpilot
Contact Us
24/7 Email Support
Sale Cooperation:
Skype ID

For Game Currency :
coolyou8

Buyer Complaints :
[email protected]
(For any dispute email, we'll reply within 24 hrs)

Sale Cooperation:
CassieU4GM
FeedBack
how will i receive my order zen ? by mail or trade? its better to me by mail. thanks in advance
cedric lim
I found this website from a youtuber who was sponsored by U4GM. I decided to buy some coins because they were the cheapest I could find. They delivered almost instantly! Great experience and I will but again from then very soon.
Nick White
FIRST time buying zen and didnt expect it is legit. Thank you so much! Hope this is super safe thank other sellers xd
Draniem Ojemreb
Fast and good attemption
Rafael Gomez
Fast deliver, all taken
Krystian Parafiniuk
100% Working and fast!! =)
Raphael França
more +