12 Factors Encourage You To Play The MMOARPG MU Legend
MU Legend
Date: Nov/25/17 13:41:47
Views: 3394
There are games that deserve some warm words. Someone - in my opinion - is MU Legend, who is already on test with his Open Beta. That's why it's the last moment to encourage you to play in this MMOARPG.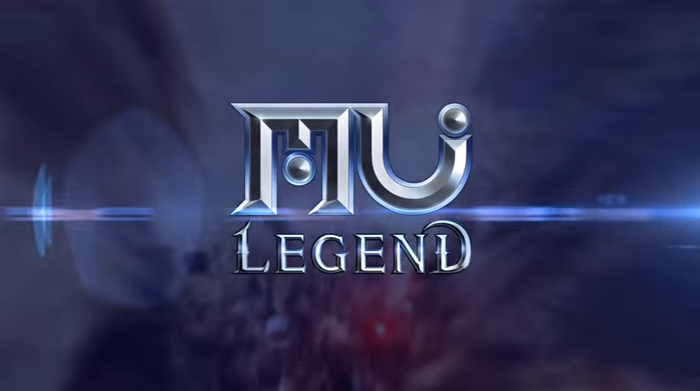 Here are 12 reasons why you should download, install and try the MU Legend.
It's "Next-Gen"
Of course, the term "next-gen" treat with a grain of salt, because it is a very worn out slogan, which has lost a lot of its uniqueness or even elitism in the last few years. Mainly by the manufacturers who used it too often for their games, and then instead of the promised next-gen we got next-grouse. But Legend has some sort of next-gen genre, because ...
It's A Real Hack 'n' Slash MMORPG
This is the first game since a very long time, which is actually a 100% hack'n'slash MMORPG (hack 'n' slash fight + MMORPG elements). There are not really many such titles, and most of them are either hack 'n' slash or MMOs, not both.
For example, do you have at least seven, eight such representatives? Devilian, Drakensang Online, Guardians of Ember, Marvel Heroes, Dekaron... and it's a problem. Path of Exile is semi-MMO, Diablo 3 also, so we can not count them.
As you can see, this is not a very popular MMORPG segment, so MU Legend should not have any success and become a leading representative of this (genre) genre. Fans of endlessly chopping potwork will immediately like the production of Webzen.
We Have A Lot To Do
Although killing monsters will be the theme of the game, there are still plenty of things to do here. MU Legend does not close in one drawer. The fun will abound in many adventures. We have Rift, we have rallies on bosses, we have very difficult instances, we have PvP arena, we have Blood Castle, we have Tower of Endless. You see, the end-game part of the game is going to be very promising.
We Have An Advanced Character Development System
"Offering players a sense of power and strength from the first level, MU Legend develops the game by offering a deep and advanced individualization of the character's appearance and skills. Players can choose the type of game they like - from a lone wolf to the pillar of the team. " Like all classes in MU Legend is DPS, but it depends on us what path we choose and how we will build our hero or heroine. Such Dark Lord, if needed, can do for Tanka or even Support. The same applies to other characters.
There are Soul Levels (something like Paragons in Diablo 3), there are also Soul Skill divided into several categories (Attack, Defense, Support). For this Expert Skill, Crest and Artifact systems that embrace only after a dozen or so hours of fun. In the beginning, if you did not play at the Closed Beta, you will feel overwhelmed by the number of mechanisms available.
It Has Small Hardware Requirements
MU Legend will not be a game for elites with the best / most expensive computer hardware. Despite its "freshness", the new Webzen game has very affordable hardware requirements, thanks to which you can launch the MU Legend on any device. The average, the average, and the good. As for "next-gen" production, it's really ridiculous requirements. Funny but true...
We Have Good Optimlization
In today's times optimization is of great importance and often determines success or failure of a given production. Is it because of the recommended hardware requirements i3 processor, 2 GB of RAM and 1 GB graphics, if then can not enjoy stable fps? In action games, also in MU Legend this item is very important. Webzen also knew this, so after the initial performance problems, he went to work, so that during the last CBT or Stress Test we could see significant performance gains. Optimization has passed the exam.
It Is Free2Play Game
Let's not be hypocrites. The truth is that if MU Legend did not work on Free-To-Play (Pay-To-Play or Buy-To-Play only), then there would be no great international success. Three quarters of potential players would be dropped, and on the servers there would be a handful of the most dedicated fans of the MU Online universe who would pay every single one of them to play a new part of their beloved series. Of course, Webzen would earn more ... a lot more money at the start, but it counts on long-term thinking, so it's decided to have a free business model. I think that's right, because F2P games - for obvious reasons - have a bigger take.
It's A MU Universe
There were voices in the Closed Beta that MU Online does not have MU Online, but it is not true. Veterans of the first part of the game, which you will find on the servers, will find in the continuation, sorry, prequel MU Online tastes and references to the original. Maybe they will not be as much as we expected, but that can easily be explained. Now MU Legend action is happening before the events of MU Online. After a few hours you will again feel this characteristic climate.
There Will Be Pay2Win
MU Legend will be free from the biggest or one of the biggest threats in the MMORPG genre. Webzen has long acknowledged that no items or services would be sold for real money, which could distort the game and affect somehow the balance of the game. And correctly, because Pay-To-Win can destroy even the best game. Of course, there will be an Item Shop and Premium service, but in addition to a few "facilitation" (remote storage, auction discounts, additional emoticons, more exp for the Soul Levels, additional slots) in vain to seek some enchanting bonuses or - do not give God - Character stats, so we will be stronger in PvP, for example. Something will not happen.
It Has A Cool Soundtrack
One can be sure. The soundtrack in MU Legend will definitely not be mindless "ding-dong", which we will turn off after the first start of the game. Webzen has made great hopes with his production, so a high-shelf composer was employed to create the soundtrack. It's about Jesper Kyd, who has created in the past tracks for such hits as Assassin's Creed, Borderlands and Darksiders. MU Legend should come from the automaton to list "best sounding" MMORPG.
The Game Will Support 12 Languages
In many countries we find many fans of the MU Universe, also translated versions of game enjoy them much more popular than strictly English-language titles. That's why MU Legend will be available in many native language - and with full support, Game Masters, etc.
Last Great MMORPG Premiere This Year
MU Legend is one of the biggest MMORPGs of the year, and certainly the biggest in this quarter. New Year's Eve will not get anything bigger and more media. The next part of the legendary MU Online, which has long since enrolled in the canons of the genre, is considered one of the most cultured titles in history, with most of us starting out with the genre.
Are you excited to know the big update currently? It must be a pleasant journey. Just gather cheap MU Legend Zen for sale on U4GM to start your wonderful experience.