A Look At Upcoming Events For Fire Emblem Heroes In March And April
Fire Emblem Heroes
Date: Mar/17/18 04:51:14
Views: 2397
Players of Fire Emblem Heroes can once again look forward to new content. The remaining days of March and the upcoming April bring numerous events and other peculiarities that you can look forward to. Today, Nintendo and Intelligent Systems once again released an event calendar that tells us when to expect what to expect.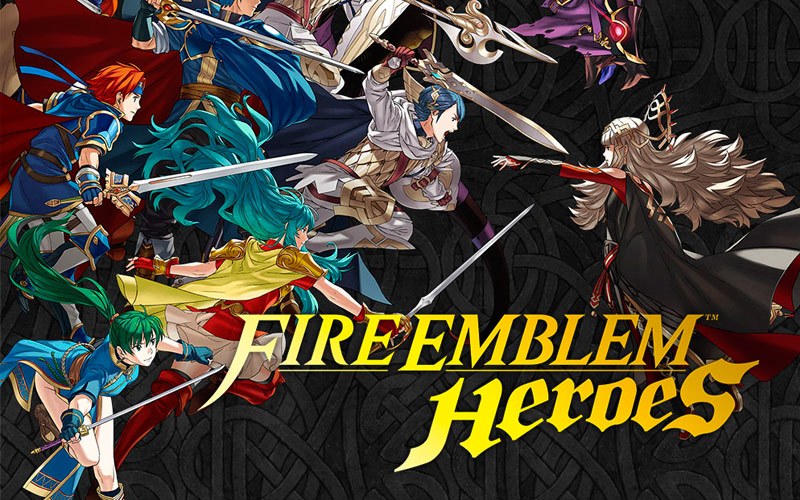 Highlights include the second appearance of the Illusory Dungeon on March 23, another legendary summon event, supposedly with a new legendary hero, starting on March 29, and an upcoming election tournament, which opens its first round on April 4. Regarding new heroes may be expected from 22 March with other thematic special heroes - perhaps the return of the Spring Festival event awaits us? In addition, the previously indicated heroes from Thracia 776 will probably reach the Smart Device title on April 11th. Everything else can be found in the English overview: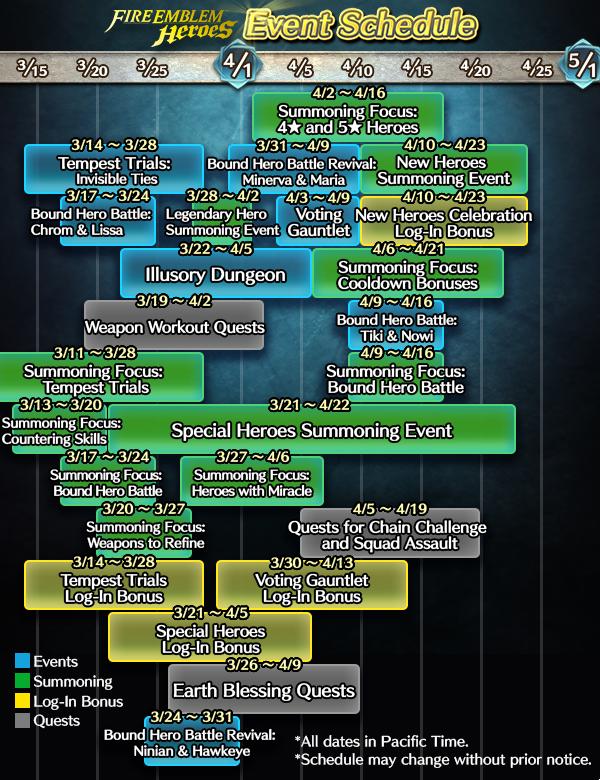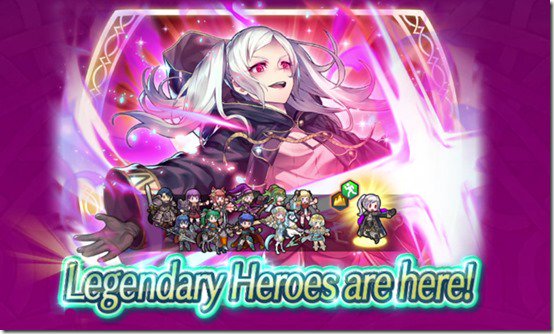 29
Mar
Nintendo has announced the arrival of a new legendary hero in Fire Emblem Heroes, a free-to-play title for iOS and Android.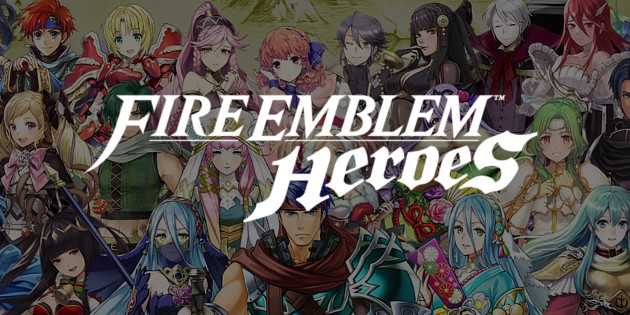 10
Apr
The morning of this Friday has dawned challenging in the world of Fire Emblem Heroes. If last week the followers of the program could see how the Preference: Heroes with Miracle event began, now the Intelligent Systems team has decided to create another one.