Albion & Hector Update: Major Changes To The Outlands
Albion Online
Date: May/20/17 14:59:59
Views: 2628
Galahad brought a brand new world layout in Albion Online, particularly in some main changes of the Outlands. Generally, developers and gamers are all glad to see those pleasing achievement. According to developers, before the official release of Albion Online, some minor things need to be improved.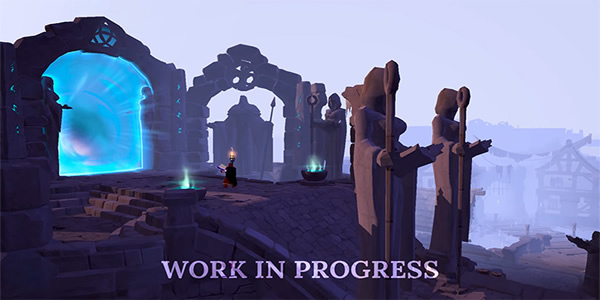 You can expect these adjustments in the Hector update, coming on June 7, 2017. What exact changes are coming to the Outlands? Let's make a summary about the forthcoming Outlands changes.
Increased Rewards And Other Changes
First and foremost, how to distribute the resources? currently, the resource distribution is being adjusted. In the meantime, all parts of the Outlands are getting the same amount of resources, but will have different rates of enchanted resources.
Secondly, in order to make GvG more attractive, we are changing the way watchtower territories work. Watchtowers will now be the only place in the world where you can find Tier 8 resources.
Eventually, according to official news: "we are currently testing out the anti-zerg display in the Outlands on the Albion Online live server. This mechanism shows groups of more than ten players on the minimap, and should in general provide more balanced fights and overall action".
It's most important to note that the harbors and black zone cities are being removed, so are their banks and cityplots. Hence, If you have any items stored in one of the following maps, please make sure to move them to a safe place before Hector goes live on June 7.
Evacuate
Farewich
Mull Quay
Noss Quay
Cawl Quay
Lowe Quay
Clack Quay
Tenby Quay
Fort Thursair
Lyme Harbor
Sheerbrough
Sunder Quay
Harlech Quay
Pember Quay
Aberdown Harbor
Caerleon as a Portal to the Outlands
Due to the cities are not fulfilling their roles of being a home for guilds without territories or players who have been excluded from the Royal Continent. For this reason, we have decided to remove all cities in the Outlands, as well as all harbors.
This portal will lead to different parts of the Outlands, with four exits per region of the Outlands. These exits are different per arena of the Outlands. The low regions will have green exits, the mid region yellow exits and the high-end region red exits. With these changes, Caerleon will now be considered a black zone citiy, allowing players with a Nefarious or Dreaded reputation to enter.
To learn more entirely news and guides, stay tuned official website at will: https://www.u4gm.com/albion-online/, we can deal with your any questions with professional experience and humanized service, ensuring that any gamers have a satisfying feeling.