DOFUS Will Release New Pets On July 3
Dofus
Date: Jun/18/17 09:14:12
Views: 2226
After eight months of effort, the DOFUS R & D team used a new approach to the development of the Twelve World Pets: DOFUS Pet, Full Ann Karmatagic-style game, which will be officially released on July 3 End: Android and IOS.
Free play on smartphones or tablets, DOFUS pets provide you with 12-year-old world of small animals, adopt and take care until it all grows.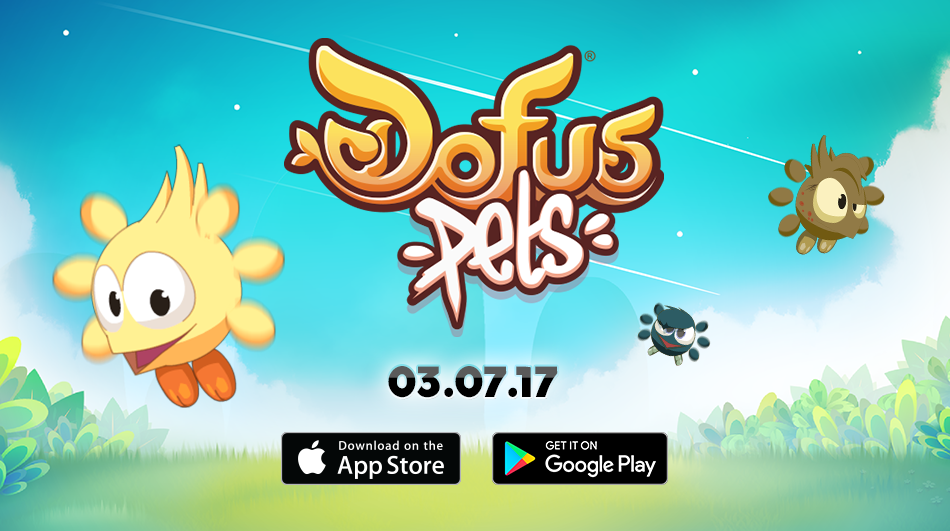 Some people will notice the similarities with Tamagotchi, Tamagotchi is a Japanese-born mini-game machine, swept the school playground in the 90's. It is not accidental: DOFUS pet is based on the same concept, but more updated feel and extended game features - it's all suitable for Croce Moss unique, whimsical world.
This is not without cross-media of Croce Moss. Here we can say cross-media: by choosing Bow Meow, Tofu or Boon to start your pet with adventure, and then manage your pet's daily life, but you think fit to push it into one of six possible developments.
But when your game ends, you and your pet become inseparable, why can not you find it again in your favorite game? Yes, every one of your pets can be unlocked in WAKFU, DOFUS Touch, DOFUS MMO and KROSMAGA!
So, to summarize:
• DOFUS Pet is a free game for mobile games.
• For iOS or Android tablets or smartphones.
• released on July 3, 2017.
• There will be three pets at launch: Bow Meow, Tofu and Boon.
• For each pet, there will be six kinds of evolution.
• A total of 18 pets collected at WAKFU!
If you want to know more about DOFUS Pet, you can follow the official site: http://www.dofus-pets.com.