Global OBT of MU Legend to Happen the 07 of November
MU Legend
Date: Oct/28/17 05:34:00
Views: 2692
MU Legend is the highly anticipated action MMO and follow-up to MU Online. It features fluid and stunning hack 'n' slash combat, content that caters to both solo and party play, and a deep and intriguing world that will satisfy new players and fans alike. Players can choose from four distinct classes - Dark Lord, Whisperer, Blader and War Mage - and engage in the endless battle between the world of MU and Pandemonium. MU Legend offers spectacular visuals that will run on lower-end systems and boasts detailed art design with stunning effects.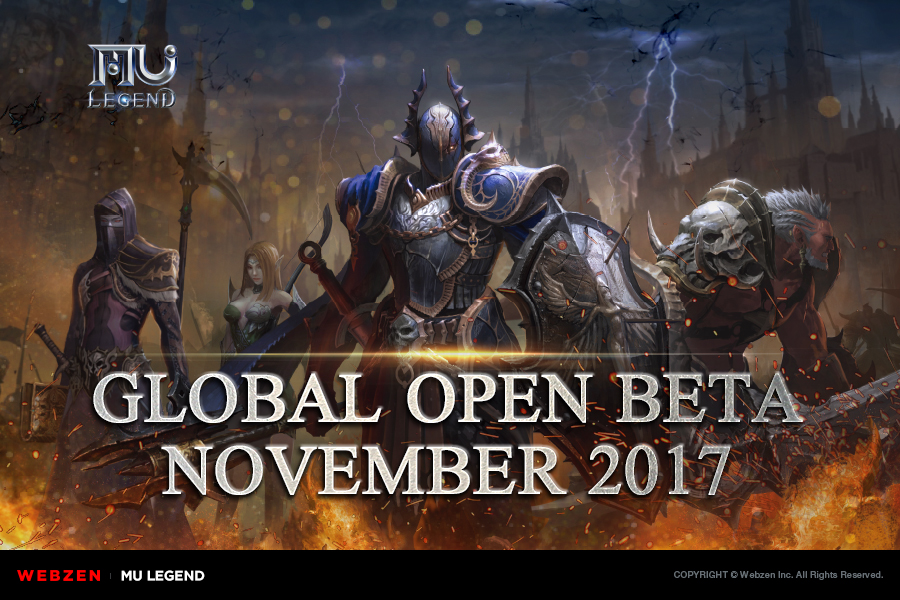 Seoul, Korea – 19th September 2017 - WEBZEN, a global developer and publisher of free-to-play games, has declared the Global OBT of MU Legend to happen the 07 of November this year. WEBZEN - through the voice of his project manager and Producer of the game Pierre Vandenbroucke - has confirmed through an actual Producer's Interview (Link) toward the MU Legend fans the truly awaited Global OBT release date intended for the 7 of November.
Making the quality experience of the game a number one criteria, the MU Legend team is also revealing its plan to voluntarily jeopardize the integrity of one partial part of the game server infrastructure (Americas) by inviting under the #Breakourserver all the available users to a Stress Test intended for the 23th of September.
Pierre Vandenbroucke heartily talking declared "Following our strong wish to offer the most optimized game experience, we are willingly stressing one portion of our servers system, jamming its capabilities in order to get precious technical data before the OBT release".
The MU Legend's producer pursued "All worst technical situations cannot be only virtually simulated and we will need the concourse of our fans to literally break the server".
One important information going along with the Stress Test: The Client that the players are now able to download on our new MU Legend website (Link) is an Early Download of the game that will be updated for the OBT release.
The users will be able to download the game 1 month and a half before the OBT release date.
To learn more about MU Legend, visit the official website: http://mulegend.webzen.com.
Players are also invited to discuss the game and join the official Facebook community at: http://facebook.com/MuLegendGlobal.