Hector Introduced A Total Of Eight New Mounts To Albion Online
Albion Online
Date: Jun/20/17 04:25:06
Views: 3367
Until now, as the latest update for Albion Online, Hector has gone live. Hector is the final major update before the release, it's planned for launched on July 17. The team of Sandbox Interactive is using the coming weeks until the launch to optimize the game and fix remaining bugs.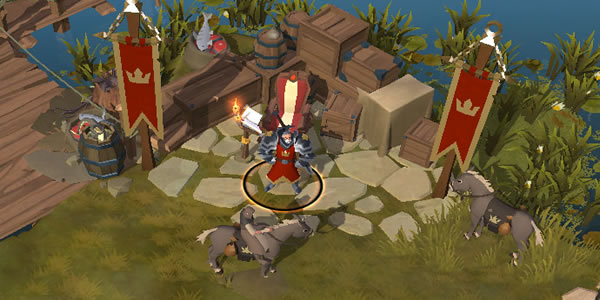 According to the perception, Hector introduced a total of eight new mounts to Albion Online. More details can be found more on official website, today, let's summary the eight new mounts to Albion Online, if you have more questions what need to be answered, you can
visit here
to get more.
Official website is mainly introduced three mounts, respectively, Tutorial Mount , Special Mounts as well as Faction Mounts. It's worth mentioning that these mounts are found as rare drops in the open world. In Tutorial Mount, and introduced Mule (Tier 2). This mount is a simple mule, given to the new arrivals in the land of Albion.
However, when it comes to Special Mounts, it majorly listed Giant Stag (Tier 4) and Transport Mammoth (Tier 8). Obtaining a Giant Stag mount works similarly to Direwolves. The Transport Mammoth is the ultimate transport mount for guild operations.
Finally, in Faction Mounts, these mounts are faction-specific, and can only be obtained by slaying the faction's bosses in the open world. Including Bonehorse (Tier 5), Spectral Bonehorse (Tier 8), Swiftclaw (Tier 5), Rageclaw (Tier 8), Warhorse (Tier 5) and Nightmare (Tier 8). Have you ever purchased
buy Albion Online gold
? Albion Online will be a more intriguing gameplay.