How To Address Albion Online Some System Problems
Albion Online
Date: Mar/24/17 13:27:58
Views: 2609
Guilds vs Guilds and territorial control is main aspect in Albion, gamers' competition is fierce, currently, in build, guilds are able to claim territory in the game's open world, in the meanwhile, gamers can attack territories in zones that either share a border with their own or are accessible via a war camp, static neutral structures located around the world. Albion Online release date have been confirmd, and it will be launched on July 17th.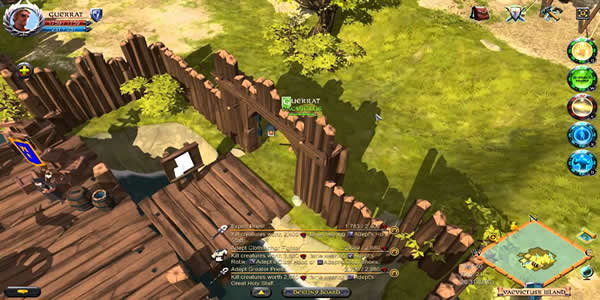 At present, for Albion Online system, and exist some issues need to be fixed
Fighting is limited to one 15 minute battle per day
Guilds are forced to hold territories that they do not need to create attack routes
Room for gaming/exploiting the timers, defender bonuses and attack mechanics
Only 5 players take part in the fighting
With the proposed changes, Albion Online's developers hope to address these shortcomings by accomplishing the following design goals:
Minimize or remove any exploitability
Preserve the ability for small guilds to hold territory
Allow all players to take part
Incentivize constant conflict between guilds, with the GvG territory fights acting as the "main event"
In a nutshell, Albion Online is a promising MMORPG's gameplay, due to its release date is approaching, by adjusting a series of issues, Albion Online have more improvement and changes, why are you now waiting for?