How to get called up in RTTS for MLB The Show 18
MLB The Show 18
Date: Aug/07/18 14:19:40
Views: 2798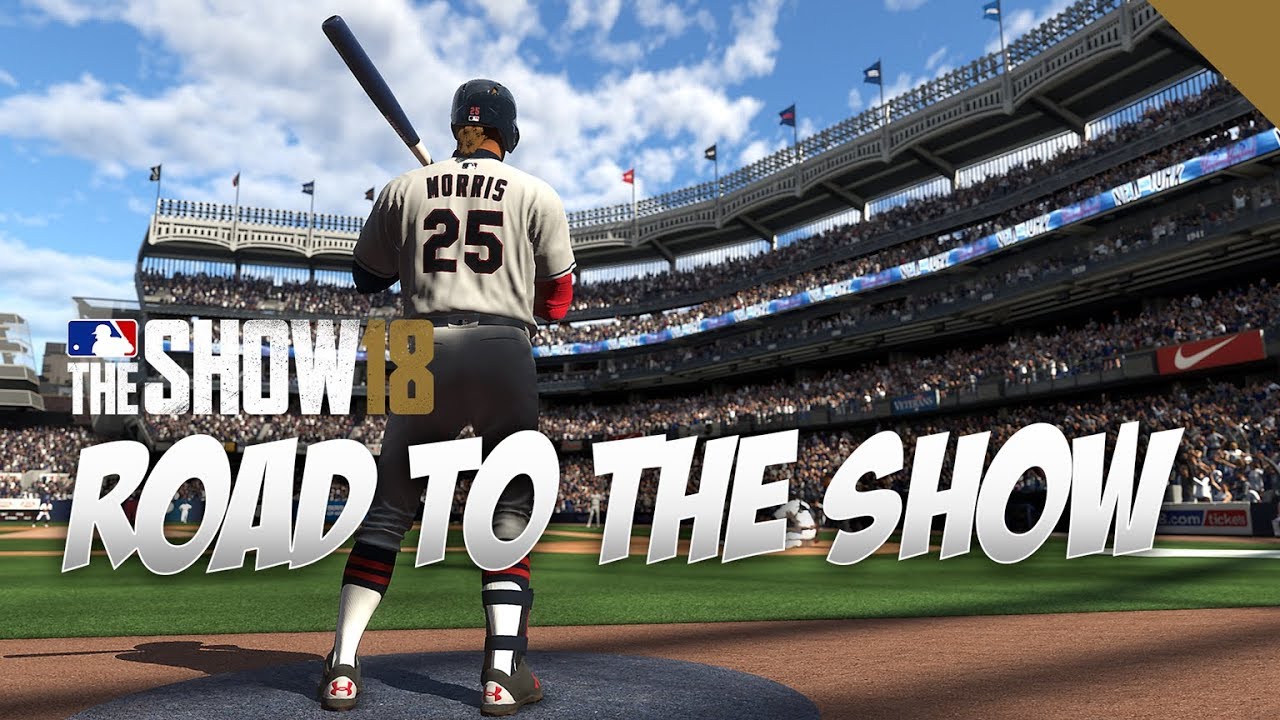 Road to the Show is back again this year and while a lot will feel familiar to Show 17 players, there's one big curveball new to this year's version that players will need to be aware of. Training points have been completely removed. Instead, your player naturally progresses based on their in-game actions. So if you show discipline at the plate and take good pitches, your plate discipline will go up. If you get a big hit in a clutch situation, your clutch hitting will go up. And conversely, if you come up short, it will go down.
Also, player archetypes are new. They are an important new feature which will determine your player's limitations. Pick carefully beacuse your rating caps will be determined by your choice. For example, if you pick the Mr. Reliable hitting archetype, your contact will have an end game cap of 99, but your power cap will be lower as a result. So for this year, in addition to the Pave your Path choices you had to make last year, you have a lot of things to consider beyond just the basics, like your position and just playing well.
Like last year, if your goal is to get to the majors as quickly as possible, pick a position that is in high demand and put yourself on a team that needs it. Don't try and gun for Mike Trout's slot, because it's probably not going to happen any time soon.
Returning in MLB The Show 18 is a RPG-like mode called Pave your Path. Pave your Path adds RPG elements into MLB The Show 18, and combined with the new player archetype and stat progression systems, MLB has never felt more like Skyrim.
It should be obvious, but make smart choices. Don't come off as an obnoxious brat. And, if your manager asks you to try a new position, do it if you're trying to get called up in RTTS as quickly as you can. Always check the depth chart and see where you stand. If your manager wants you to play 3B instead of RF, and there's a dearth of good 3Bs on your team, consider doing it.
Finally, if you feel like you're in a bad situation, try to use free agency and trades (once you're a couple of years in) to put yourself in a better situation to get you to where you want to be. Not everything is going to just be handed to you, unless you're lucky, and you'll need to work the various options you have available to you to get where you want to be in the majors.
With training points out, you actually need to play the right way. RTTS will punish you for playing sloppily and lazily. If you swing at every pitch, your contact is going to be stunted greatly and you'll never rank up in plate discipline. That's why tip 1 earlier is so important. You'll want to pick an archetype that is going to support the way you like to play, otherwise you're essentially banging your head against a wall if you desperately want to be a patient good contact hitter, but you swing at everything.
Try your best to play the way you're supposed to play and the game will reward you. However, if you're really struggling and your progress is being slowed because of deficiencies in your game, then you need to make up for it using the training opportunities after each series. Don't just be lazy and pick anything. Understand your options. You can either get a quick boost in a rating of your choice, or you can choose to raise the cap of something instead.
If you see that you're approaching the cap on a rating (enough that you could reach it within one series), make sure that you're choosing to raise the cap, otherwise, take the ratings boost. If you suck at taking pitches and you see an opportunity to boost your plate discipline, take it.
Now, while I might be painting a picture that the new system is restricting, it's also liberating in a way too. Where, in the past, training points were so precious and you wouldn't want to waste it on stuff like drag bunting if you wanted to be a power hitter, in MLB The Show 18's RTTS, you can mix in some drag bunts to keep it leveled up without having to waste points. You literally become the player that you act like on the field, so just remember that.