Jesper Kyd Interview: MU Legend Theme Music Was Revealed
MU Legend
Date: Jul/24/17 16:31:12
Views: 3175
Recently, Webzen released a trio of tracks from MU Legend, as know, Jesper Kyd is a Bafta winning composer of renown who has written music for some world's most well-known games, to name a few, Hitman, Darksiders II, State of Decay and more. At the same time, he has composed the MU Legend score by immersing himself in the game.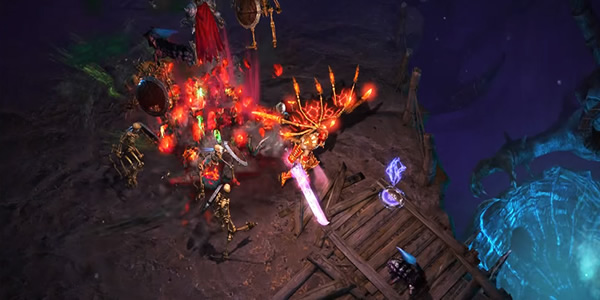 Jesper Kyd emphasize that MU Legend has such a rich history, hence, he are proud to be working on this franchise. In addition, he wanted to produce a unique fantasy score that was deserving of its legacy. Further information on Webzen and its games can be found more here, including more comment from Jesper Kyd, and useful and precious guides, tips and latest news, more video can be viewed on the official website U4GM.
It's pleased to know that Jesper Kyd allowed Webzen the honor of entering his studio, where he explained his creative approach to the soundtrack. Jesper Kyd is also a Bafta award-winning and billboard/MTV VMA nominated composer, consequently, it's wise to choose Jesper Kyd. Webzen is a global developer and publisher of MMORPGs MU Origin. Now, Webzen is currently working on the releases of PC MMORPG MU Legend and mobile golf game Shot Online Golf: World Championship, amongst other game titles.
Apart from the tracks of MU Legend have already been posted, the Global Open Beta Test of the game soon to be come in September. Gamers have great passion for its releasing, the expectations of fans of MU Legend in the thirst for adventure on the continent of MU were becoming more and more pressing, more details will be revealed in the coming weeks, interested gamers can buy MU Legend Zen and MU Legend Power Leveling to fullest enjoy the game.