Join The World Of Madden 18: Simulation Is The Authentic NFL Experience
Madden NFL 18
Date: Oct/25/17 16:12:38
Views: 4059
Join the world of Madden 18, and you can enjoy the best game of the NFL developed to date. The game includes many modes, such as Longshot, the first story mode in the Madden NFL career, where your decisions will help Devin Wade fulfill his dream to join the NFL lineup. The new Longshot story mode in this year's Madden lets you play as Devin Wade, a former 5-star high school recruit, whose goal is to make his mark on the NFL draft.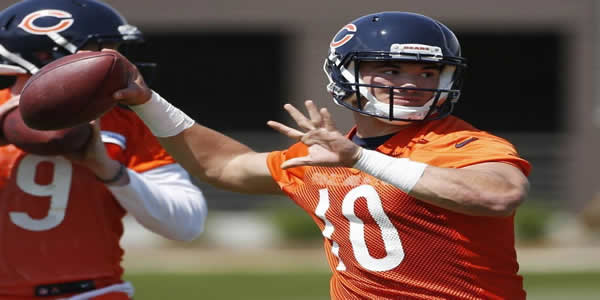 There are the three new play styles in Madden NFL 18 - Competitive, Simulation, Arcade.
Competitive is all about tournament play and head-to-head competition. Used by default in their ranked online game modes, this is the one for hardcore players.
Simulation is the authentic NFL experience. It takes into account all the player and team ratings, as well as possible injuries.
Arcade is the casual, fast-paced, easy-to-play mode. Lots of high scores and big catches, very few penalties. You can kick longer field goals.
Madden 18 was released on August 25th, it's the latest and greatest football video game, and is now available on includes some new gameplay features that gamers can look forward to including target passing and blocking controls, as well as new wide receiver and defensive back mechanics. You can relive some of the weekly NFL games with Madden 18's Play Now Live feature.
Madden 18 is the popular football video game, this game's franchise has been releasing players' ratings, you can know more player's ratings from U4GM, Madden NFL 18 adds a new single-player story mode called Longshot. Players are put into the role of Devin Wade, a quarterback from Texas with a checkered past, as he and his friend Colt try to make it all the way to the NFL.