Let's Look At Differences Between Mu Legend And Revelation Online
MU Legend
Date: Jun/07/17 09:28:28
Views: 3088
Actually, Mu Legend is a quite popular games, meanwhile, it's also a game that most people love. However, do you know Revelation Online? Today, let's look at some of the more obvious feature differences and possible similarities between the two. Further information can be found more here.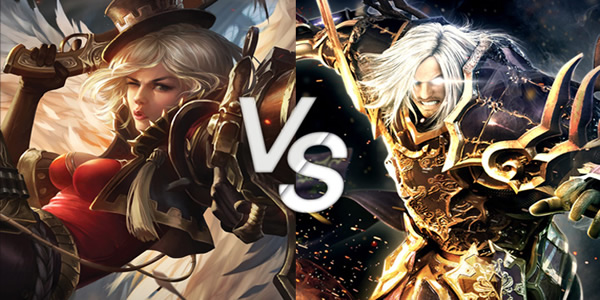 Both Mu Legend and Revelation Online offers class selection on the character customization screen, in fact both are almost identical on the process. However, the main difference between the two games is that Mu Legend class characters are gender locked while you can choose freely on Revelation Online with both male and female option available on all classes.
In fact Revelation Online also offers 3 body build the Full Packed "Look at my Muscles", Medium lean muscle build and a more slim body build. Also 3 "Age" settings, one which shows a more mature/adult well developed character form, the second/middle shows a more teen-ager look, while the third one shows a more childish/younger character figure.
Mu Legend is different compared to other gameplay, it have itself characteristic. Hence, reliable supplier is required by each gamers, surely, U4GM will provide cheap Mu Legend Zen and Mu Legend Power Leveling. For the game products, we will offer you the cheapest price and best service.