Lost Ark Guide: Level 1 Island
Lsot Akr
Date: Apr/20/22 14:45:50
Views: 939
It's time to swim. The level 1 island path will provide excellent materials.
There are many islands around the Lost Ark map filled with great loot and rewards. Going from one island to another can sometimes take a long time because you are sailing from one place to another and wasting so much time.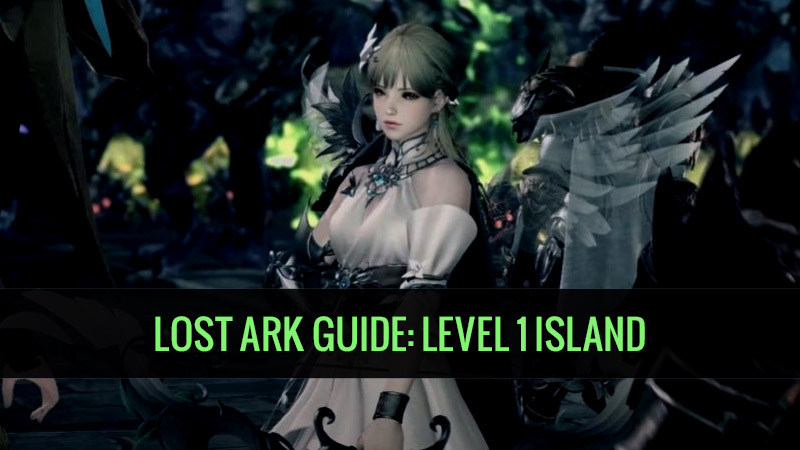 Creating a route around the island can help save time and get great loot in various events.
This island path will require you to complete the story quest until the end of Vern and have an item level around 305+.
This guide will show you a good level 1 island route in Lost Ark.
Tier 1 Island Route - Lost Ark
Serenity Island
You will find two mokoko seeds and a short, simple purple quest on this first island. This is done in stages. The last stage is the passage of dungeons. It is essential to complete the quest because you will receive the Isle of Serenity token, 15 generous chests of Guardian Stone Fragments, three chests of Destruction Stone Fragments, and some XP.
Blackfang Lair
You won't get any materials on this island. But the best way to visit this island is mainly for pirate coins, which you can use to trade with other NPCs along your route. 4 mokoko seeds can be found on this island, and there is a simple quest chain you can get:
Vitality Boost Potion.
2 Uncommon Engraving Recipe Chests and 3 Rare Battle Engraving Recipe Chests.
Five legendary and uncommon card sets.
Ten open sea chests.
Pirate certificate.
Five fragments of creation.
Pirate coins.
100 Lost Ark gold.
Liberty Island
It's a fast-paced island where there aren't many materials. Most players go here for mokoko seeds and pirate coins.
Toto Silver Island
This island is relatively small and straightforward. Here you have a tutorial quest, for which you will receive good rewards. There are also 3 Mokoko seeds here.
Astella Island
This island is overcrowded with players due to fallen stars. You don't get any materials on this island, but you do get a lot of helpful stuff that doesn't take much effort. Items you get on this island:
Astella Island Token (obtained by randomly looting dropped starts)
Potion of Kindness
Increasing Potions Stats
Eight unusual pouches for selecting battle engraved recipes
Four impressive chests for selecting recipes
Four legendary uncommon card sets
Four creation snippets
Fragment of multicolored star
This island also has 4 Mokoko Seeds that you must collect while here.
Peito
It's more of a giant ship at sea than an island, and there are tons of quests and events to complete to get great rewards, materials, and utilities. The most important thing here is to get the Song of Resonance, which a Pirate NPC sells for 16500 Pirate Coins. This song is needed to complete events and open secret doors.
Panda Island
Amazing upgrade rewards and 5 Mokoko Seeds await you on this island, two of which are hidden under a statue that you will need a Resonance Song to unlock. Completing the quest chain will reward you with many fragments and chests, and your character will gain +2 Wisdom.
Dreamy Seagull Island
This island is crazy about the materials it gives. To complete some events and quests here, you will need the song "Forest Minuet." Once you complete the Back to Work quest, you will receive many materials. Here you will find three Mokoko seeds that are easy to obtain.
Golden Wave Island
There are two quests given by engravings that are worth doing because they are fast, easy, and straightforward. It's a small island with chests that keep spawning in the area, and you race to loot them. There are two Mokoko seeds here that are far away from the map. You just have to break some objects to get to them.
Object X-301
This island will give you a short quest that will provide you with a daily quest to unlock the dungeon pass that can be found here every day. There is not much loot here, but there is one fantastic thing. After you complete the daily quest here 20 times, you will receive a hoverboard mount. There are five mokoko seeds on this island, which are also easy to get.
Kalterz Island
It's a fabulous slave island. Here you have a short quest chain. Upon completion, you will be rewarded with engravings. The actual use of this island is the purchase of prisoners. You can buy five prisoners a day and receive chests with great loot in the mail, you buy prisoners with pirate coins, but it's worth it.
Runaway Island
You are ending on Fugitive Island. A quest chain on this island can reward you with excellent upgrade materials. After completing the route, you should increase your equipment score to almost 600+.
Lost Ark Guide Lost Ark Level 1 Lost Ark Island Lost Ark Gold Lost Ark Silver News & Guides