Madden 18: Who Is The Most Improved Players In This Year's NFL Season
Madden NFL 18
Date: Nov/15/17 16:16:46
Views: 4484
Let's see who is the most excellent player in Madden 18? Carson Wentz, as the frontrunner for NFL MVP entering Week 11 of the 2017 season, his performance is always extremely outstanding, and make us impressive. Since the season begin, Wentz in the video game has risen significantly, especially for this year's Madden 18, this game perfectly reflect the Eagles quarterback's impressive play.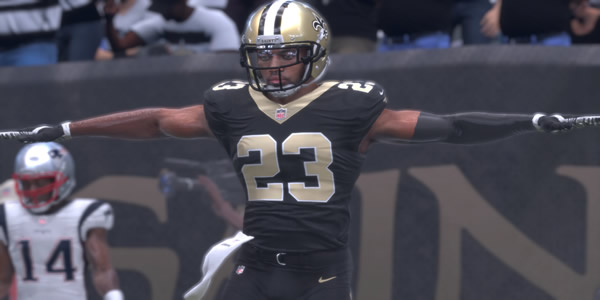 But Carson Wentz's climb is not the largest, on the whole, by moving from 79 to 87, Wentz now ranks as the seventh-best quarterback in the league. In addition, two defensive backs have seen the most significant increases. Tyvon Branch of the Cardinals (+12 to 89 Overall) and Marshon Lattimore of the Saints (+11 to 87 Overall) are two of the most improved players so far this season considering where initial expectations were set.
The players who already were near the top of the scale but have risen in ratings this season include Seahawks linebacker Bobby Wagner (plus 3 to 96 Overall) and Saints defensive end Cameron Jordan (plus 3 to 95 Overall). Other notable risers this season include Vikings defensive lineman Everson Griffen (+6 to 92 Overall), Buccaneers linebacker Lavonte David (+7 to 91 Overall), more information about Madden NFL 18's players, reference from here.
Taking look back on last year's league, as we already know, MVP Matt Ryan is among the players who have disappointed the most in 2017, the Falcons quarterback began the season rated 96 Overall but has fallen to 91 Overall. Two other quarterbacks also have tumbled this season. Only a few NFL players have seen their "Madden" ratings plummet dramatically this season. This year's Madden 18 is different, players plan on buying madden 18 coins from U4GM.