Mu Legend Fulfilling The Huge Potential: PvE-Driven And PvP Modes
MU Legend
Date: Mar/20/17 15:02:35
Views: 2938
Mu Legend, the title is an interesting mix between MMORPG and Hack and Slash set in a dark fantasy world, are you expecting to see Mu Legend? you probably have a long wait, amazing visual effect and spectacular design effect, that's why Mu Legend is so prevalent gameplay.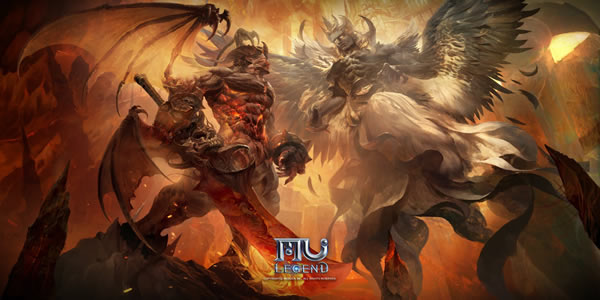 Mu Legend is a game not only fulfilling the huge potential of the original game, but also applying the latest game trends. MU Legend naturally enables its players to have unparalleled freedom of customization in its vast range of PvE and PvP content.
PvE-driven players will enjoy a great variety of features, which will accompany them throughout their journey. From procedural solo & group dungeons to legacy MU content such as Blood Castle & the Endless Tower, players will be spoiled for choice when it comes to hunting for the greatest gear.
PvP enthusiasts can prove their mettle in a huge selection of PvP modes. Players can show off their skills in duels, group battles in Altar of Spirits or, most challenging of all, in guild competitions. All PvP modes come with standalone content and detailed ladder systems, so players are encouraged to take on the world.