Mu Legend Unique Character Classes And Its World
MU Legend
Date: Mar/22/17 14:26:33
Views: 4418
For most of gamers, MU Legend may be perfect, compared to previously known as Mu 2, MU Legend is the much-hyped new MMORPG, it's a sequel to Mu Online, along with various PVP contents, powerful hack-and-slash combat as well as amazing graphics.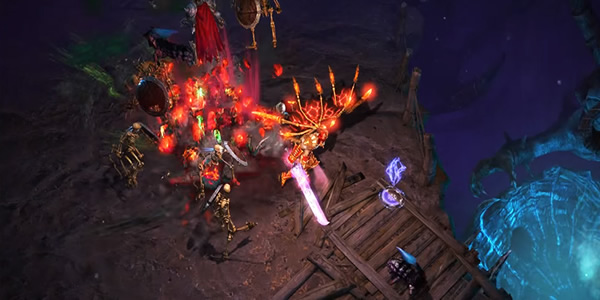 Unique Character Classes
The main subject is the endless conflict between different races in a world of 'MU'. MU Legend has four unique classes, Blader, Dark Lord, War Mage and Whisperer, each of whom has powerful abilities, strengths, and play styles.
Randomized Dungeons
Dynamic dungeons adjust their difficulty to character levels. What's more, MU Legend features a guild system, a quest system, skill trees, and different game modes/dungeon objectives.
World
MU Legend's world is set in about 1,000 years before the world of MU Online and the dev is trying to recreate the scenario that only appeared briefly in MU Online. Through playing MU Legend, players will able to find out with why Kundun was revived as the Lord of Darkness.
War Mageis a wizard-type class, featuring its powerful long-range attacks against the surrounding enemies.
Blader is a classic warrior class withdevastating melee attacks,using a close range weapon like a sword.
Dark Lord is a class revamped original class of MU ONLINE. Dark Load, the commander of the Dark, has a good stamina and defensive stat, carrying out both a tank and a damage dealer.
Whisperer is a brand-new class inspired by Fairy Elf, an original class of MU ONLINE.Whisperer is a class that specializes in ranged attacks, freely adjusting the distance and position between player and the enemy at high speed.