MU Legend Will Open Its International Server In September 2017
MU Legend
Date: Jul/10/17 16:11:36
Views: 2806
Until now, MU Legend has experienced twice Closed Beta Test, gamers have highly expectation for the twice Closed Beta Test. Fortunately, each Closed Beta Test is end with a successful improvements. On top of that, Webzen's game pledge to rekindle the spirit of MU games for gamers from all over the world.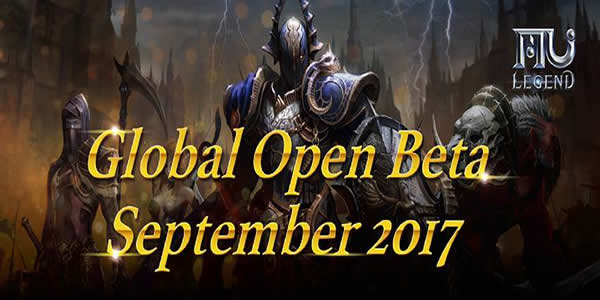 Webzen's MU is known for its "hack and slash" character, which arouses blood-thirsty action. Generally speaking, any MU Legend fans can not ignore this opportunity to experience. With beautiful graphics, familiar scenes as well as innovation in gameplay, beautiful eyes MU Legend received the support from the fans. It's not hard imagine that gamers are eagerly buying necessary currencies such as MU Legend Zen & MU Legend Power Leveling.
According to the latest news from official website, MU Legend will open its international server in September 2017. For the Global version opened in September, it primarily will be available in six languages: German, Polish, Spanish, French, Brazilian as well as English. In addition, as we know already, the game has four career classes for gamers to choose from.
In order to serve the global gamers can experience more easily, the Global OBT is coming in september. Hence, gamers around the world have the opportunity to participate in this super experience. If you have any questions about the upcoming OBT, U4GM have been updated a lots of latest news and guides about the OBT, and recommend you visit here to view more.