Players Will Feel The Immense Power Of Their Characters In MU Legend
MU Legend
Date: Aug/09/17 16:52:02
Views: 3119
MU Legend takes place on the continent of MU, first presented at MU Online in 2001. The game includes the classic elements of MU Online, and at the same time introduces a new and exciting gaming experience. In the course of playing the game, players will experience great nostalgia, meanwhile, they will be able to face hordes of monsters with the revamped Dark Lord class.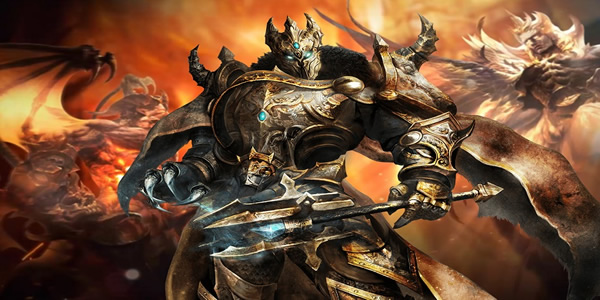 Let's embark on a dark and epic adventure for new and amazing maps. Face deepest fears in the dungeon abyss of nightmares, discover the commercial districts, fight to get equipment in Litenberg and more. You can also experience the improved mechanics of favorite events like bloody castle, with full graphics renewed and a new and improved system of rewards.
If you desire to a feeling of intense challenges, there is no doubt that the Arena is the best option. You will be try out to win 10 consecutive 1-to-1 battles against another player's AI. After each victory, players can repeat the battle to get a better prize or to collect the prize they have accumulated so far during their winning streak.
MU Legend skill tree is truly unique in its kind. All classes have a vast system of skills, which in turn is closely related to the systems of Seals and Artifacts. In MU Legend, players feel comfortable fighting on all major and minor missions until they reach the maximum level. Complex and intriguing plot, players will feel the immense power of their characters from the first levels. Further information on MU Legend and its games can be found more at here.