The Open Beta Of MU Legend Is A Last Preparation Step: Other New Content
MU Legend
Date: Nov/13/17 16:24:16
Views: 2909
In this month, MU Legend is in open beta worldwide, the open beta is a last preparation step, and players will retain all game data, to name a few, items, characters and purchases. The developers are planning to deploy updates and extensions on a regular basis, with a 3v3-combat feature to arrive in the first update before the end of the year.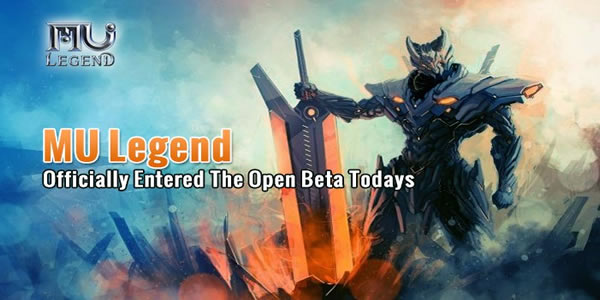 To be honest, MU Legend is a fun game. In the early levels, you will probably roll eyes at how easy the combat is or how boring it feels. It's not until you build up some of the flashier skills that you'll feel powerful and impactful. Like any online game, it's going to need a diverse chunk of content at the top end and reason to keep coming back if it's going to hold anyone's attention. Stay tuned for our full review at U4GM, source from here.
The entire game is open for testing, however, there are plans in the near future to add content including 3v3, territory wars and more. For the open beta, it's a nice little hack and slash adventure. Players will be able to keep all progress, players no longer have to worry about any data wipes and can now take as much time as they need to explore the deep content offered by the game.
The MU Legend team has announced that these marks of recognition will be delivered to those early pioneers on November 14th, 2017. Thousands of players are due to receive their first special titles, awarded for participating in the CBTs and the stress test. Along with the open beta, a brand-new MU Legend trailer has been released today. You were invited to here: https://www.u4gm.com/mu-legend/mu-legend-zen.