The Skill System In MU Legend Is An Idea Taken From Diablo 3
MU Legend
Date: Jul/12/17 15:46:42
Views: 3393
As a matter of fact, the currently implemented skill system in MU Legend is an idea taken from an earlier iteration of the rune skill system of Diablo 3. After all, MU Legend is an entertaining gameplay that based on Diablo 3. In MU Legend, you can drop items with varying qualities that will change or enhance how a skill works.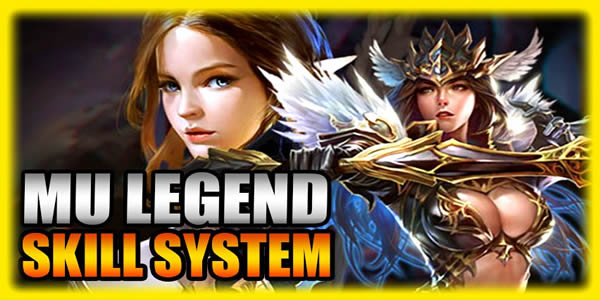 For instance, damage, cooldown, mana cost, duration and other basic ones were available in the CBT. The upcoming Global OBT will also offers more new content and features, in September this year, the Global OBT is coming. It's pleasing to know that the Global OBT will be available in six languages, for information about the Global OBT, U4GM have been updated a wealth of news and guides, reference to here.
Let's continue to discuss about the game's skill system, gamers believe the rarest ones like epic/legendary will have more sophisticated effects on skills other than just altering the basic stats. This makes room for a much larger variety of builds and also creates another itemization system/goal for end game.
Similar to MU Online, there is no dedicated healing class in MU Legend, pretty much similar to the Diablo games. In all honesty, combat in MU Legend isn't as comfortable as in Diablo, but the massive maps and content pretty much made up for it. MU Legend is shaping up to be quite the potent online game. The better website to buy cheaper MU Legend Zen & MU Legend Power Leveling.