Trove Is The Most Popular Free-to-play Title Published By Trion Worlds
Trove
Date: May/19/17 11:51:07
Views: 1808
Would you like to try the Trion Worlds' voxel MMO adventure game, Trove? Trove, Trion Worlds' pioneering Voxel MMORPG introduces its Megalithic Update with the launch of Minigames. Being a unique blend of action-adventure and builder, Trove is a one-of-a-kind world that allows players to create and explore unique fantasy environments in an endless universe of player-created voxel worlds.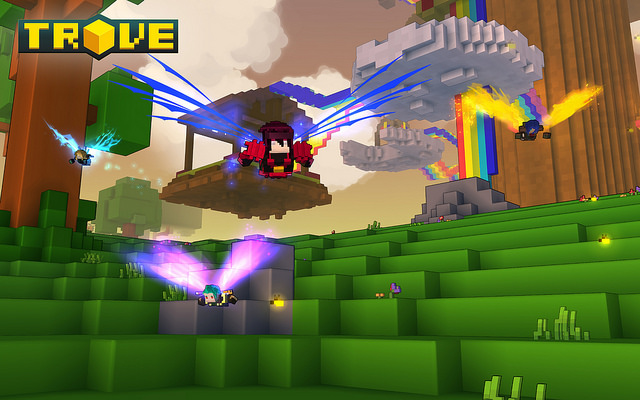 Trove invites players into a universe of endless possibility, where role-playing and crafting collide, opening the game to be shaped by the community. Offering players the power to explore, craft, and create their own adventures, Trove pushes the boundaries of community-created content, featuring procedurally generated worlds that are fully buildable and destructible.
At launch, Trove features 15 playable classes challenging procedurally generated dungeons, landscapes, and lairs; a limitless supply of loot and a deep crafting system. Creators can quickly save designs for instant building and use the game's unique Keystones to prevent their creations from being altered by other players on the same server.
Dragons, badges, and challenges are all available in the game. Trove allows players to create entire worlds, going above and beyond their expectations of capabilities. It's time to open Trove's gates to the wider world.
By the way, whenever you are in need of Trove Flux to make the journey of getting new items smoothly, U4GM must be your best choice.