Trove New: The Megalithic Update Will Come With Minigames In Trovian
Trove
Date: May/11/17 21:52:40
Views: 1904
Big update is coming to Trove!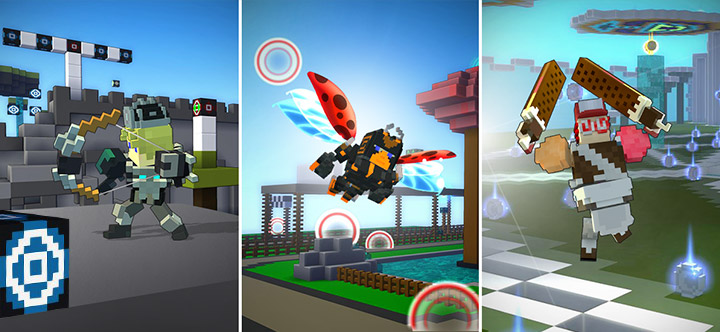 Trove is planning to add a new event update that features Trovian landscape with dinosaurs, the Megalithic Update. Along with this update, a new event type called Minigames, will come to Club Worlds. The brand new event will make players have more options while they are completing Hourly Challenges. Besides, you can build your custom Minigame maps in the Club Worlds.
You'll meet some quick Challenges when you enter into the portal that spawned from the Hub in the top of the hour. It will lead to types of minigames: Racing and Coin Collecting. The next thing you need to do is entering into one of the minigames and taking part in these Challenges after hop into the current Minigame map.
Here are the custom maps you can choose from:
• Target Practice – Every class can try their hand at a ranged combat – this minigame challenges hand-eye coordination. Blast apart targets to collect points! This style of minigame can be custom built in your Club Worlds but only Racing and Ring Collecting appear in the Hub at the top of the hour.

• Racing – Glide through the air with the greatest of ease as you fly through rings to finish the map with the best time. Be on the lookout for power ups to improve your race time!

• Coin Collecting – Run around the map collecting Silver Coins (one point) and Gold Coins (five points). Find the best route to maximize points and collect your way to victory!
Alternatively, if you'd like to challenge more, build your own custom minigame maps with the Worldspring crafting bench in your Club World.
"Minigames are a big deal for Trovians all around the world," are you ready to begin your big adventure in Minigames?