Trove Preview Teaser - Console Megalithic Update
Trove
Date: May/20/17 13:57:47
Views: 1825
According to latest livestream, the new Producer on Trove, Rick "Din Othar" White announced that the Megalithic Update has been submitted to Sony and Microsoft for certification where the console makers approve builds of games, and will require several weeks to complete.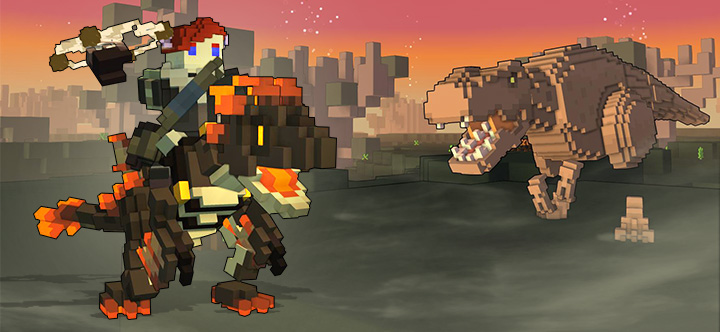 Before the livestream, there are some things to look forward to:
• Consoles running the same game version as PC (aka Sync Patch)
• The Dino Tamer class and Jurassic Jungle biome
• New Dragons
• New Power Rank and Mastery Sigils
• Progression Changes
• New Streamer Dream Allies
• Various items listed on Game Changes for Returning Players (PC) and Patches (PC)
In addition to the livestream, Trove released a preview teaser of the new UI for selecting a class. The trailer features the ability to see and sort by XP and Power Rank, here we can see:
• XP Level
• Power Rank
• Sigils
• Subclass Information
• Sort buttons for XP level and Power Rank
The Megalithic Update will be available on the end of June.