WOW Classic Gold With Professions - Where to Skinning
World of Warcraft Classic
Date: Sep/05/19 10:42:22
Views: 1954
WOW Classic Skinning is the art of taking a creature's hide after it is slain if the creature is able to be skinned. Good enemies to grind on are things like wolves, turtles, dragonkin (whelps), or anything else with a furry or leathery coat/skin. Put Those Skin in Auction House Earn WOW Classic Gold.


Turtles are a valuable target to the skin and there are a couple of good places to find them. The first is outside of Theramore when you exit the city and cross the bridge go to your right and down the coast. Many turtles are here and re-spawn decently fast. The second is down the coast near Steamwheedle Port in Tanaris, turtles are everywhere here so have fun!

Yetis are another valuable target for skinners. A cave of them with a great respawn rate is located above Southshore near the Alterac Mountains. Go from Southshore and start heading north, you will see a cave surrounded by 5 yetis. Simply farm this location and collect your skins and hides. This is a well-known farming location for skinners of both horde and alliance so keep your eyes about if you are on a PVP server.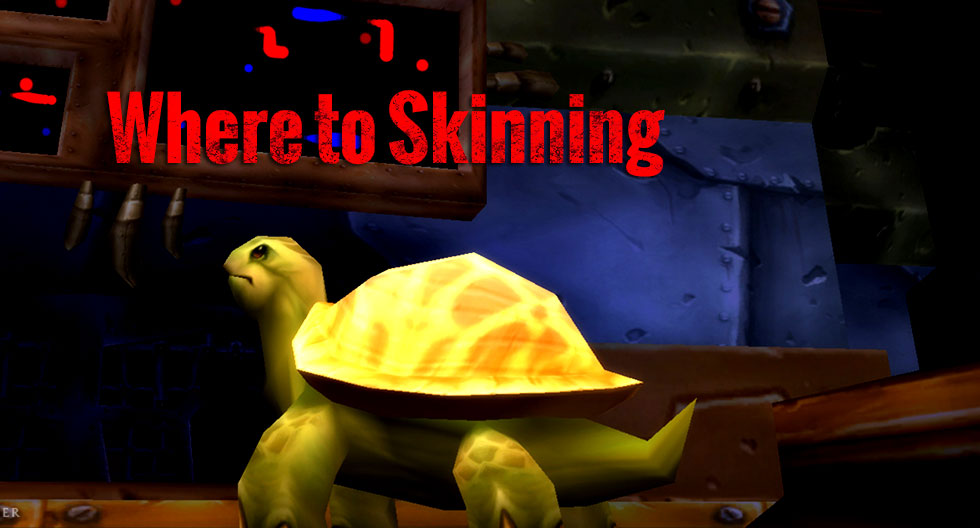 When Nagrand updated, this is another great location for max level characters looking to do some skinning. Here you can hunt Clefthoof which are some of the highest leveled mobs you can skin and the leather you receive from such is very valuable. These beasts roam the open areas of the zone and sometimes in packs, think oversized Kodo beasts. From hunting these beasts and skinning them you receive Knothide Leather.