11 Players Among The FIFA Mobile Nominated Team Of The Year (TOTY)
FIFA Mobile
Date: Jan/19/18 13:47:23
Views: 9776
We got to know the list of 55 players nominated for Team of the Year (TOTY), which is the team of the year in the Ultimate Team mode of FIFA 18 and FIFA Mobile.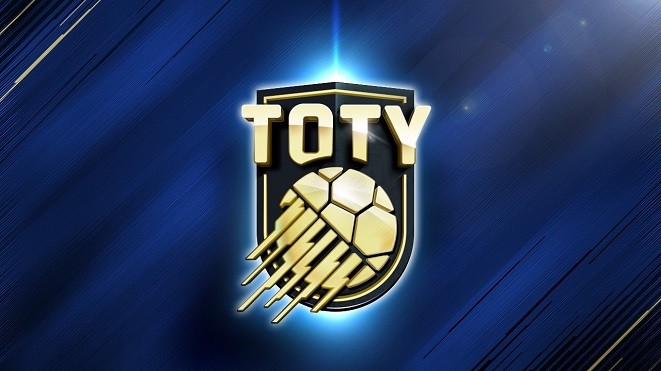 The Electronic Arts company revealed the names of the players nominated for the Team of the Year (TOTY), the team of the year created as part of the Ultimate Team mode in FIFA 18. This time the final eleven are chosen by "an elite judging panel, sportsmen and community members" and an EA team.
Each of the jury members selects 11 out of 55 players selected on the basis of their appearances on real pitches from 2017. A team playing in 4-3-3 was created, ie one goalkeeper, four defenders, three midfielders and so many attackers will get to it.
Attackers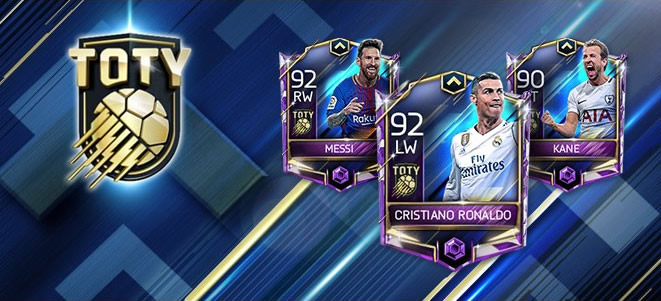 The line of three Midfielders joins the Attackers announced days ago. They will be responsible for developing the game to get an accurate shot of Cristiano Ronaldo, Lionel Messi or Harry Kane.
Midfielders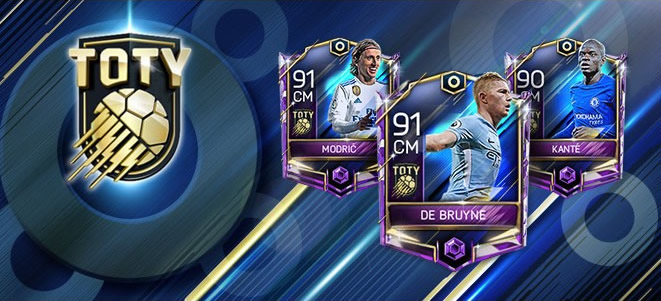 The Midfielders of FIFA's Team of the Year (TOTY) has got up. We already know the eleven Midfielders who will be in the team of the year. They are Modric of Real Madrid, De Bruyne from Manchester City and Kanté from Chelsea.
Defenders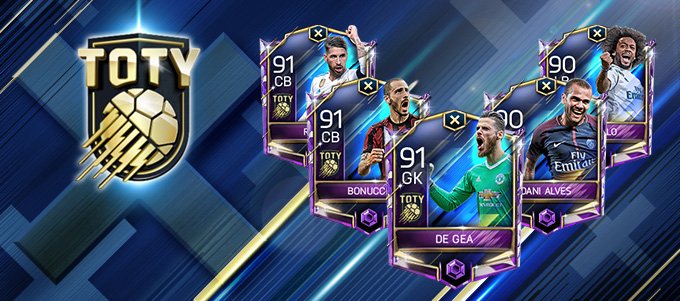 But they could only win four, and these have been: Sergio Ramos (Real Madrid), Leonardo Bonucci (Ac Milan), Marcelo (Real Madrid) and Daniel Alves (Paris Saint-German).
Goalkeepers
In the category of best goalkeeper of the year, the options were reduced. There were five candidates and only a gap for a winner.
Of all of them, the most voted has been the Spanish goalkeeper of Manchester United, David de Gea, who has an average of 97, as you can see in the image below. It shows the special cards of the TOTY players, which will be available in the envelopes of FIFA Ultimate Team and FIFA Mobile for a limited time.
THE FIFA MOBILE YEAR TEAM
Goalkeeper: De Gea (91)
Defenders: Marcelo (90) - S. Ramos (91) - Bonucci (91) - Dani Alves (90)
Midfielders: Modric (91) - De Bruyne (91) - Kanté (90)
Attackers: Cristiano Ronaldo (92) - Messi (92) - Kane (90)
The awarded contestants were made available in special packages in both listed titles. It is very important to take the time to level up at the beginning of the game. Whenever you need cheap FIFA Mobile Coins, you can turn to U4GM for help.