FIFA Mobile Coming to New Season - Reset in 7th November
FIFA Mobile
Date: Oct/23/17 22:41:56
Views: 5927
EAs will be launch a new season of FIFA Mobile with exciting and fresh features and modes in 7th November. By the way our store fifa mobile coins not available right now, will be update in 7th November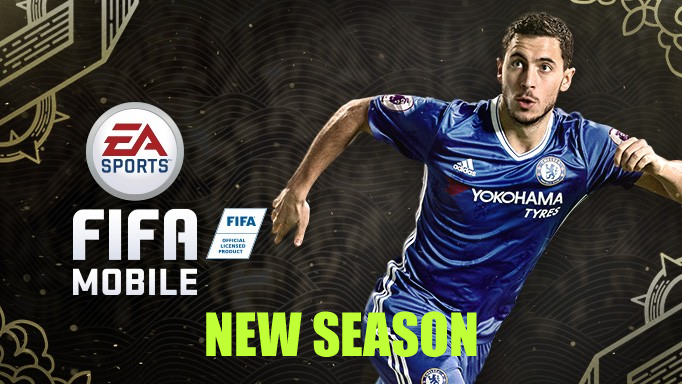 When the new season launches, your team and players (except for the Now & Later Masters where an exclusive version will carry over), coin balance and token inventory, VS Attack, Achievements, Plans and all other progression will be reset. You will not lose your FIFA Points. Your FIFA Points will all transition across to the new season of FIFA Mobile. Your League and all the members will carry over into the new season so you won't have to search and try to find each other again when the new season kicks off. The most important aspect to take away from the Pre-Season is that when the new season is launched you will receive a reward based on your final Team OVR. Every additional point to your OVR will give you bigger rewards in the new season. So no matter what happens, you'll receive rewards when the new season of FIFA Mobile is launched. There is so much to get stuck into in Pre-Season!
As mentioned above you'll have the opportunity to carry forward an exclusive version of Blue Star Hazard, VS Attack Masters or Top Transfer Neymar by upgrading them in Pre-Season. In addition, there are 22 new Player Items, allowing you to build an entire line-up of Pre-Season Masters.
During Pre-Season, all players can be used in Plans. You should make sure that you use up your current players and tokens during this season of FIFA Mobile.
As a reminder, don't forget to use your Tokens and Players in Pre-Season before the new season begins!
You should make sure that you use your Tokens in the '100 Token Exchange' Plan or quick sell them!
During Pre-Season, if you complete any Pre-Season Master Plan that has the 'Now & Later' symbol on it, you'll receive a special Token that can be redeemed for rewards in the new season of FIFA Mobile giving you a head start on the competition.
See u in New Season of FIFA Mobile!