Guide And Tricks Of FIFA Mobile Football: How To Get Free Coins
FIFA Mobile
Date: Dec/16/17 16:25:00
Views: 8413
Coins are key in FIFA Mobile Football. The more you have, the better players you can unlock. We explain some tricks to get more quantity.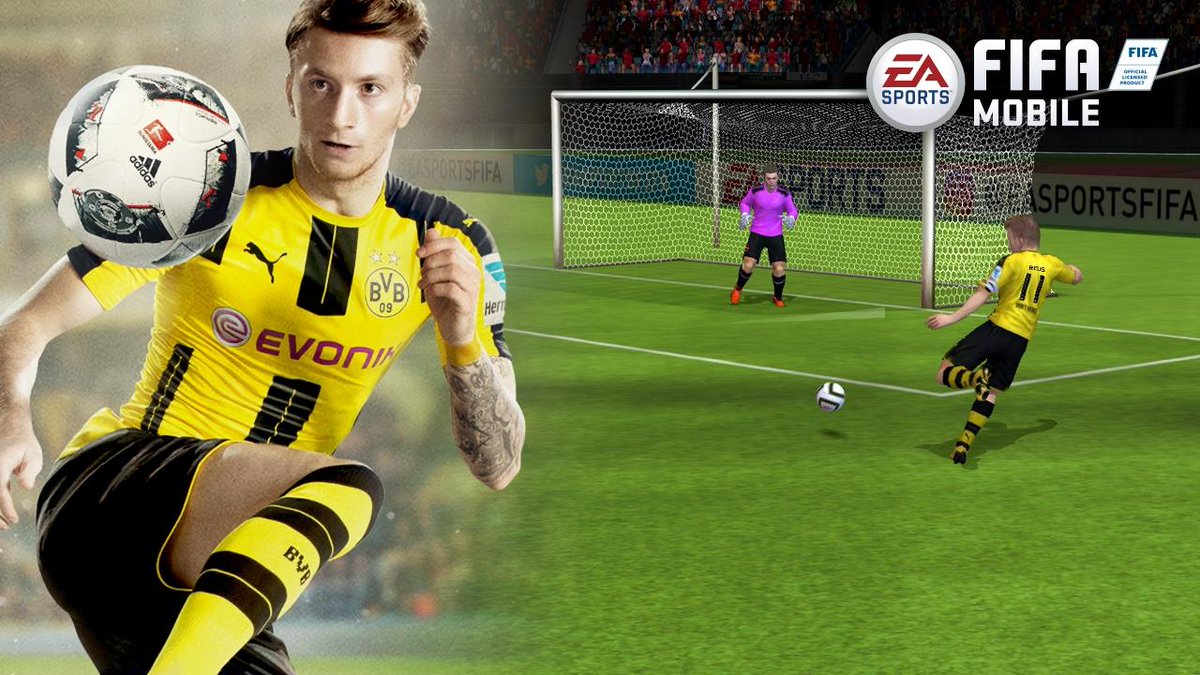 FIFA Mobile Soccer is now the flagship of EA Games in terms of mobile games. It is available for iOS and Android and reaps an unprecedented success, in parallel to FIFA 2017 for PS4 and Xbox One, to give an example.
It is a particular game, in which you must raise levels and unlock new and better players. For that, first you have to make merits, and that in the game translates into completing achievements and winning games to win more coins of FIFA Mobile Football.
The currency comes in handy for buying new players, training them and renewing their contract. You can speed up things using real money trough in app purchases. These coins or FIFA Coins are the common currency of the game, with which you can open about players, training and improve the players you already have. The more coins your team will be.
There are several tricks to get more free coins in FIFA for mobile, although you can always go directly to the stores and against FIFA Points to take the easy shortcut, the ones who go through the box and directly buy the success.
Our proposals go in another direction: a guide to squeeze all the possibilities of the application to make you rich without having to drop the euros or cheat, only with legal tricks for FIFA Mobile Soccer.
Escape The Infinite Coin Tips In FIFA Mobile Football
There are a lot of websites and YouTube channels that offer a hack to have unlimited and free FIFA coins. Do not be tempted to download the game and cheat.
We will not resort to moral and ethical arguments to beg you not to cheat, but to something more earthy: if you cheat online games, you always end up banned. It will take more or less, depending on the agility of the developer company, but in the end you will be prohibited from playing permanently.
As if this warning was not enough, we add another one: the malware. Viruses roam free on Android, a mobile operating system in which users do not give as much importance to security threats. These games are modified APK versions of the original, and to know who has modified them and for what purpose.
If you do not want a hacker to take control of your smartphone and read all your messages, it is best to try to get many FIFA Mobile Football coins without a hack and other tricks that put you in danger.
Become A Merchant: Buy Cheap And Sell Expensive
The market of this game offers endless opportunities to earn money. This is where you have to put on the mask of Monchi, sports director of Sevilla FC, and give hard to the sale of players.
Go directly to the market, filter the players available and on sale to see only players who have a low-average rating, say between 70 and 80 points. Then it also filters its price, so you can buy it immediately for a price of between 500 and 1,500 coins.
Here the trick of FIFA Mobile Football is to invest coins in cheap players and then take advantage of others. Normally there is always someone who ends up paying a small extra cost for a football player although this is not very good.
Your strategy to earn coins is to sell the player that you just bought at the balance price for a little more than what it cost you, say 20%. If you put it for 1,000 coins, put it on sale for 1,200 of immediate sale.
Now sit down and wait for someone, in their desperation to reinforce themselves, to end up giving you 200 free and easy FIFA Mobile coins. Once you have managed to speculate with one footballer, move on to the next.
As you earn money, you can invest in more expensive players with a higher profit margin, so patience and mess. It is a long-term trick, which will not make you a millionaire immediately but every day will give you a handful of coins if you are attentive to the market.
Participate In Live Events
The events included in EA Games for this mobile game allow you to add coins daily. Just start you can access a free and trial, but then have to wait daily to see what is available in the application.
The trick to win many coins with FIFA Mobile Football events is not to participate in many different events, but to take advantage of those that can be played over and over again to infinity. In just a few hours and with a lot of work you can earn a good amount.
Like all other possible ways to have more and better FIFA Mobile cards, you have to work it out, but it's worth it.
Start A Season
Once you reach level 8, the option to play a season is enabled. It's the fastest way to earn coins in FIFA Mobile, although not the easiest one. As you level up the rivals are better and scratching a tie costs the same life, and that the cash prizes are interesting.
400 coins to tie and 800 to win is a gift that is worth getting. If you are good and you are lucky, to chain several consecutive victories you can plant yourself with a solid economic base, enough to invest in footballers and then resell them for more money.
Little by little, with these three tricks to get free coins in FIFA Mobile Soccer you can make a template that competes for everything. Of course, money is not the solution if you have not learned to play along the way.
If you need coins while playing in FIFA Mobile, you can buy coins on u4gm. You can get 2% discount with code "u4gm" if you buy FIFA Mobile coins on U4GM.