Take The Eexcitement Of Stadiums To Your Mobile With FIFA Mobile
FIFA Mobile
Date: Jan/15/18 03:26:44
Views: 6274
FIFA Mobile is the Android and iOS version of the EA Sports football series. The game brings games of the sport with focus on building teams and completing small challenges.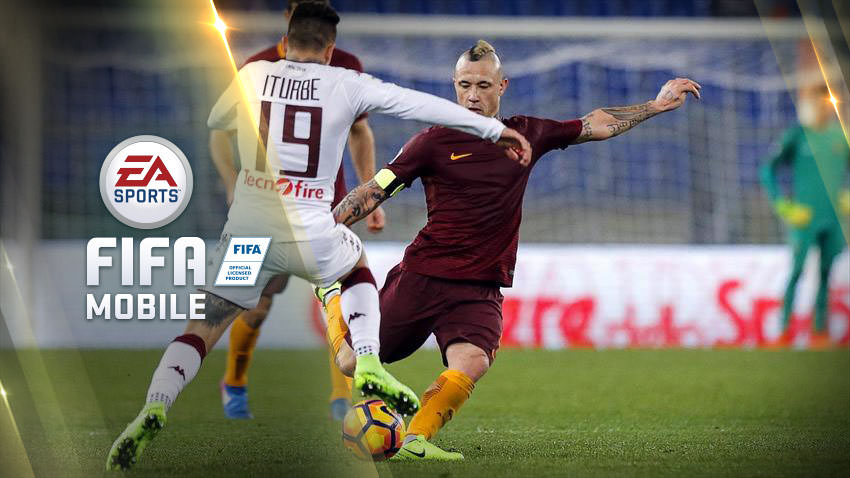 FIFA Mobile brings a more modest version of Ultimate Team mode, seen in console and computer editions. The game has a style of matches focused on the attack, thanks to Attack Mode. In it, you participate in matches against teams formed by other players. If you lose the ball and it is thrown to your defensive field, the action is interrupted and a new attack roll is started. This makes the game more dynamic.
Besides that, you can also enter leagues, where you will compete between the participants of it, or between other leagues, to make that you belong stronger than the rest. This mode creates an interesting sense of community, as you end up cheering on other players to elevate the division in which you participate.
Fifa Mobile commands are very responsive, with the option to control everything with a virtual onscreen joystick and kick, pass and run buttons, but the game also features an "automatic game" option, in which you choose, with small touches on the screen, to whom to play and when they should kick to the goal.
Pros
Hundreds of teams and players available

Commands are simple and easy to master

Good graphics

Various modes to play
Cons
It is still full of microtransactions

Need for constant internet connection to work
If you need coins while playing in FIFA Mobile, you can buy coins on u4gm. You can get 2% discount with code "u4gm" if you buy FIFA Mobile coins on U4GM.