Forza Horizon 3: PC Update Improvements And More Graphical Options
Forza Horizon 3
Date: Jun/17/17 16:14:11
Views: 4747
It's a known fact that Forza Horizon 3 Hot Wheels, it is the latest expansion for Forza Horizon 3. Now, and is available exclusively on both Xbox One and Windows 10 PCs. Beside that the launch of the Forza Horizon 3 Hot Wheels expansion, we are glad to know that numerous critical improvements included in the Windows 10 PC version of the game were also announced. Gamers doesn't know where to buy forza-horizon-3-credits? U4GM is the best place.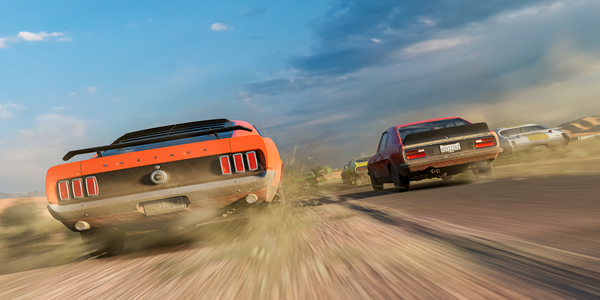 Available either as part of the Forza Horizon 3 Expansion Pass, or as a standalone purchase, Forza Horizon 3 Hot Wheels will transport you to a new Australian locale, where orange tracks spiral and loop into the air and iconic Hot Wheels cars come to life.
According to official news: some additional graphical options were added to improve framerate for those playing on lower specification PCs. These include:
World Car Level of Detail now has a Very Low option
Dynamic Geometry Quality now has a Very Low option
In addition, Forza Horizon 3, some main changes is worth mentioning. To name a few, above mentioned PC update Improvements and more graphical options. Expanded driving wheel support, improved CPU performance, updated thread model as well as updated minimum specification. If you want to learn more and click here to get more details.