Lineage Eternal: Twilight Resistance Overview
Lineage Eternal
Date: Mar/17/18 16:26:23
Views: 4055
Lineage Eternal is the sequel to Lineage, a video game that launched all the way back in 1998. This is one title that has been in the works for a long time with the first gameplay videos surfacing online in 2011 after being shown off at a gaming convention in South Korea. If you enjoyed the first title then you'll find that Lineage Eternal has kept up with the same isometric RPG style with siege warfare.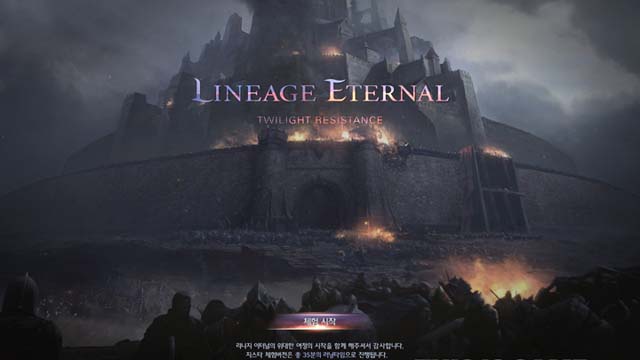 Lineage Eternal
Developer: NCSOFT
Publisher: NCSOFT
Platforms: PC, Mobo
Release: 2018
Announced in 2011 and still in development MMORPG Lineage Eternal: Twilight Resistance excites the minds of players from around the world, long waiting for the reincarnation of the famous series.
Lineage Eternal Twilight Resistance is the return of the popular MMORPG game to its roots. Few people know that initially many loved lineage was an RPG with a view from above, where you could control the hero only with the help of a computer mouse. It is this canonical concept developers from NCsoft embodied in a modern way. You will find an immortal classic in a beautiful graphic wrapper and many unique solutions for gameplay in the multiplayer field.
Lineage Eternal uses a fixed isometric camera. The combat system is traditional for this genre, but with one important innovation - the game uses Drag and Hold technology, which allows you to activate skills with mouse gestures. For example, if you draw a line on the screen, your Mage will create a wall of fire in this place.
Lineage Eternal is a full-fledged MMORPG, providing players with a full range of entertainment and activities to their taste. Sieges of castles, arena, clan wars, a lot of bosses, dungeons, creating objects and an interesting system of character development that does not end with taking the maximum level - all this is in Lineage Eternal: Twilight Resistance.
Lineage Eternal: Twilight Resistance is the sequel to the original Lineage. The game unfolds 200 years after the events of the first part and long before the events of the second. At the moment we know about five game classes. The choice of races is so far limited only to people.
Officially, the development began in the distant 2008. The plot of the game is developed by the continuation of the legendary Lineage I, as in the timeline the game is the continuation of the first part, the events in "Lineage Eternal" will take place 200 years later.