Lost Ark Review And Guide Of Chaos Gate
Lost Ark
Date: Mar/17/18 16:43:15
Views: 4493
Developers from the company SmileGate tried to introduce in MMORPG Lost Ark a large number of activities that will help players fun and interesting to spend their free time. During the second closed beta of the Korean version of the game, a random event called "Chaos Gate" was available.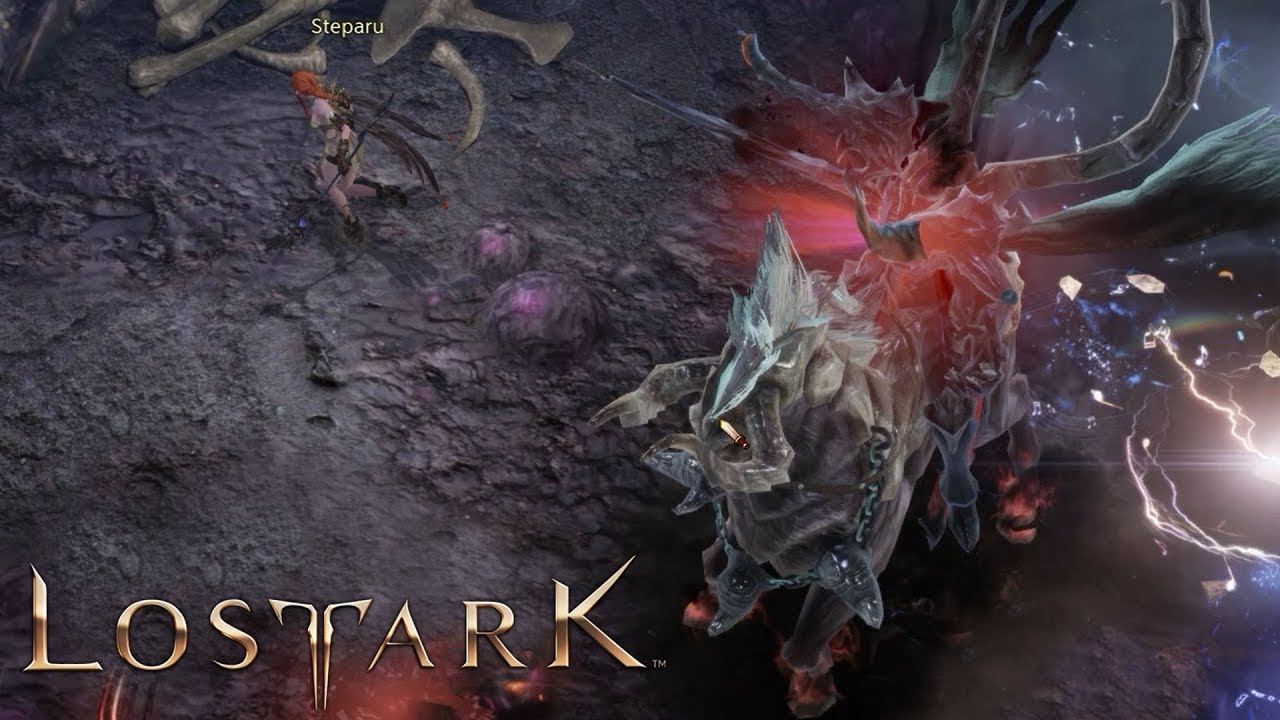 You will have an opportunity to learn how to get into this gates-fault, how many players can enter it, whether the heroes will have to find there dangerous opponents, will it be possible to get a valuable reward for the passage of such an event, and what is interesting can be found in another dimension.
As soon as you get to the desired location, immediately open the map of the area and look for a small purple icon in the form of a circular saw, it is indicated by the appeared fault, and pointing at it, you can see through how many the gates themselves will open.
Now your task is to get to the fault and wait until it opens up, turning into a huge portal, which is called the "Gateway to Chaos", after its opening, and the first feature of this system begins, which can even test your speed and ping before the game.
The whole essence of this event is that even though it is massive, only a limited number of players can enter the portal itself (like up to 20), and, in my opinion, the most strange problem / feature of this system begins here.
By itself, measuring chaos is a small location with mobs of the highest possible level, and killing them requires the interaction of all players, but the system safely allows you to enter there, for example, at level 30 of the character, which is very strange.
As you probably guessed, a level 30 player will do the least damage to mobs on level 50, provided that he hits them altogether (even level 40 inflicts quite a bit of damage to them), in fact, this approach further complicates the stripping process.
However, let's go back to the essence of this event, after the portal and teleportation, you get into the so-called chaos measurement, where your main task is to destroy the local leader for a certain period of time (about 15 minutes).
As I said, is the measurement a small meandering location? which is simply teeming with the smallest mobs of the highest level, of course, according to all the canons of the genre, in order to kill the leader, you will first have to destroy the smaller mini-bosses placed at different points of the map on your way.
In general, these mini-bosses do not pose a threat, since their main task is to slow you down as much as possible, basically everyone has ten life stripes and average damage (they can not be missed, because the game will not allow you to do this).
Finally, you will get to the local chief boss, which is basically quite simple and simple, if all the players are already at the maximum level and more or less dressed in purple outfit.
Almost always, these bosses have about 30 health strips and pretty good damage, which he basically scatters through various AOE attacks around him.
In general, it can be said that it will take a larger chunk of all the time allocated for the passage of the gates, but it will not be very difficult for you to deliver, unless, of course, you decide to stupidly stand in one place.
As a reward, mostly all users were interested in purple crystals from the final boss, which are necessary for the crafting of most purple and above grade equipment.
In addition to these crystals, almost every mini-boss can also drop reagents for a lesser craft, or other different items.
All the latest news related to Lost Ark, are in the section on the news. Do you want to make Lost Ark Gold quicker for your game account? If you do, you can visit U4GM to have more guides and methods about this.