U4gm.com | Latest Madden 22 News, Guides, Video tutorials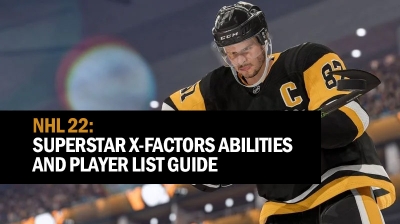 27
Sep
The NHL 22 game in EA Sports will be officially released on October 15th. For the first time in the new season, the X-Factors feature similar to Madden 22 will be adopted, allowing star players to use abilities that surpass other players in the league. Therefore, This article will share the Superstar X-Factor Ability and Players list guide in NHL 22.
23
Sep
Madden NFL has made this game more and more popular with players through the changes and improvements of different programs every year. In Madden 22, players prefer the franchise mode and Madden Ultimate Team (MUT) mode. Today, let's take a look: How to occupy absolute dominance in Ultimate Team.
Displaying 1-2 of 2 results.