Impressive NHL18's Features And Authentic Gameplay Footage
NHL 18
Date: Aug/12/17 04:19:17
Views: 4172
NHL 18 brings more new features this year, all starts with the NHL 18 release date on September 15th. The early NHL 18 release date is September 12th, and the standard version of the game arrives three days later on September 15th. We offer you more the latest news and guides, see more at here and know all the info about the new NHL 18.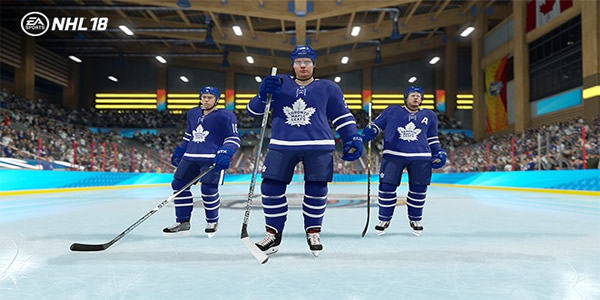 Simply put, NHL 18's features includes 3-on-3 EASHL, Defensive Skill Stick, Creative Attack Dekes as well as Smarter AI. Here is what we know about the new NHL 18 features that you can use in September when the game arrives on consoles.
3 on 3 EASHL
You can play full 3 vs 3 matches in EASHL to show off your skills even more.
Defensive Skill Stick
More control over poke checks, keep your stick out to mess up an attack or sweep it back and forth for cover.
Creative Attack Dekes
One handed moves, between-the-legs dekes, back-handed toe drags, heel drags, puck flips and more.
Smarter AI

Your teammates will use these new dekes and stick controls to better support your and will make smarter overall plays.
Connor McDavid is the NHL 18 cover star and if you buy a special edition you can play three days early, without the need for EA access. Now, we can take a look at in-game footage for NHL 18, authentic and rich, and when the game is about to come, we should see more new videos, you had better stare at official website U4GM?