Lightning win Cup in EA Sports NHL 18 season simulation
NHL 18
Date: Oct/05/17 11:29:37
Views: 4171
The article from NHL.com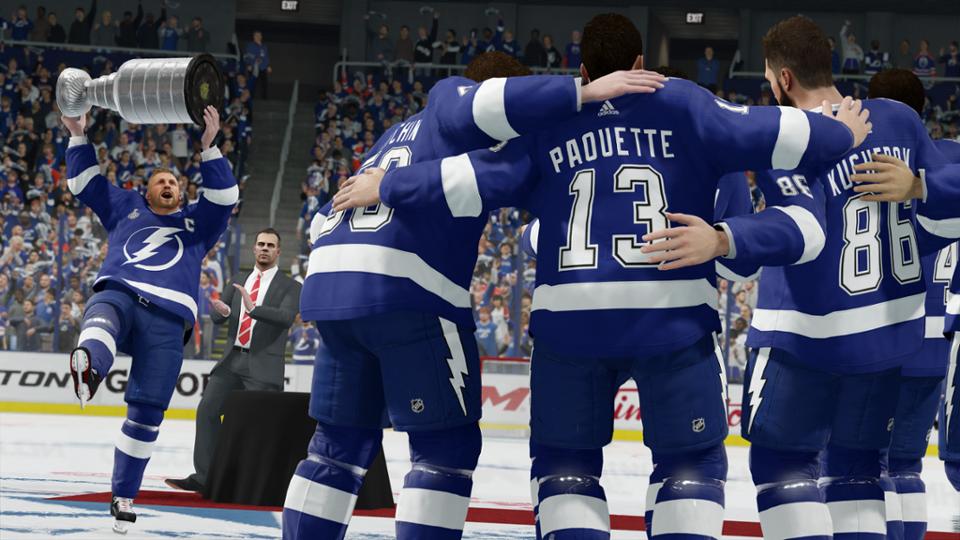 The Pittsburgh Penguins will not three-peat as Stanley Cup champions, if the full-season simulation from EA Sports NHL 18 is correct.

EA Sports predicted the Tampa Bay Lightning to win the Stanley Cup after defeating the Edmonton Oilers in the Stanley Cup Final. The Penguins are projected to win the Presidents' Trophy for the first time since 1992-93, but lose to the Lightning in the Eastern Conference Final. The game predicts the Oilers to defeat the Minnesota Wild in the Western Conference Final.

NHL 18 projects the Oilers to reach the Cup Final thanks to a huge season from center Connor McDavid, who will win the Hart and Art Ross trophies, and the Ted Lindsay Award for the second straight season. It also predicts Lightning forward Nikita Kucherov will win the Maurice Richard Trophy as the League's top regular-season goal scorer, as well as the Conn Smythe Trophy for MVP of the Stanley Cup Playoffs.

Boston Bruins forward Patrice Bergeron is projected to repeat as Selke Trophy winner for best defensive forward, which would be his fifth time winning the award, Ottawa Senators defenseman Erik Karlsson is predicted to earn his third Norris Trophy and Montreal Canadiens goalie Carey Price is projected to win the Vezina Trophy for the second time.

The simulation for NHL 17 accurately predicted the Nashville Predators to win the Western Conference. The game had the Predators defeating the Canadiens in the Cup Final; in reality, they lost to the Penguins in six games.
Buy Cheap NHL 18 Coins with best service and fast delivery at U4GM.com
NHL 18 Coins, Buy NHL 18 Coins, Cheap NHL 18 Coins News & Guides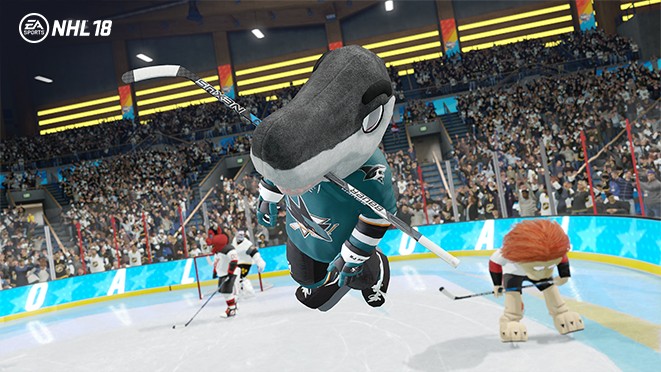 23
Sep
NHL 18 is the latest installment in the long-running hockey simulator franchise and it comes in rather quietly.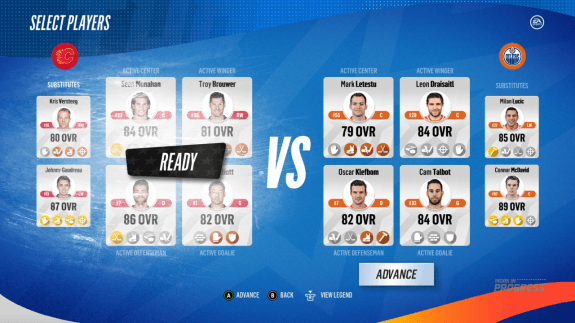 04
Sep
Through the late parts of the summer, EA Sports has been ramping up the marketing for the release of NHL 18. The game has a worldwide release date of September 15 and will be available on PlayStation 4 and Xbox One.