NHL 18 Adds A New NHL Three Mode And More
NHL 18
Date: Jul/28/17 16:27:08
Views: 3872
The NHL 18 is planned for release in 15th September. The NHL 18 delivers the creativity of today's young NHL with new Creative Attack controls and the first-ever Defensive Skill Stick. In NHL 18, the new Creative A.I. will leverage all the same creative tools as you do for beautiful, intelligent decision-making all over the ice, including board passes and through-passing into space. The top quality gaming experience, let's buy now NHL 18 Coins.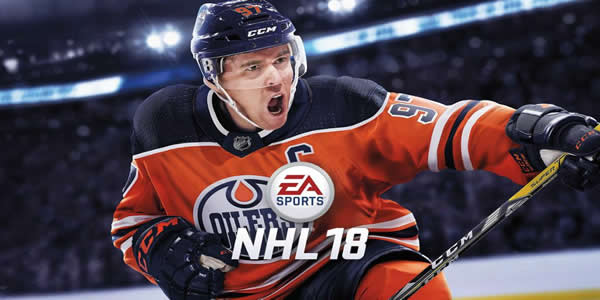 NHL 18 will be available for the PlayStation 4 and Xbox One. Fans who pre-order one of the special editions of the game will gain access on September 12. The special editions are the Young Stars and Young Stars Deluxe. Both editions offer additional content which gives a nod to the up-and-coming stars in the league, which obviously includes McDavid.
It can be said that NHL has been one of the most consistent sports series for a decade. NHL 18 is all about capturing everything that's great about the new NHL. NHL 18 adds a new NHL three mode that's described in a press release as an arcade-inspired experience with fast-paced, over-the-top action that features faster gameplay, bigger hits, and high-scoring action.
NHL 18 is now getting its time in the spotlight. NHL 18's cover will feature 20-year-old Oilers center Connor McDavid, who won the Art Ross Trophy this past season. NHL 18 is built to deliver the speed, skill, and creativity of today's young new NHL through Creative Attack controls and the all-new Defensive Skill stick. Further information about NHL 18, reference from here.