10 Tips for Solo Selffound
Path Of Exile
Date: Jan/17/18 12:47:48
Views: 2298
If you are looking to start playing Path of Exile 3.1 and the War of the Atlas Expansion as Solo Selffound, you might be able to makes use of these 10 tips ItsYoji put together!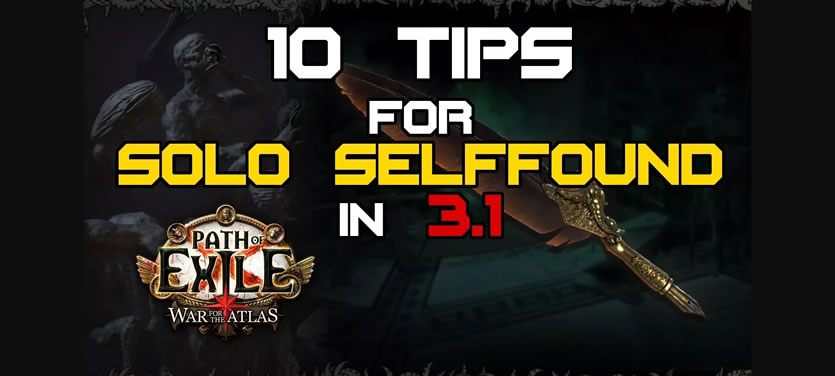 Here is the list:
1. Pick a strong starter build
2. Use currency on meaningful upgrades
3. Don't think of currency as "money"
4. Adjust your lootfilter regularly
5. Level your masters
6. Do Uber Lab Trials to collect keys
7. Atlas Progression is different in SSF
8. Patience
9. Build around the gear you find
10. Have good RNG